Short fiber flax tow spun strings


Spinning of flax tow for quality flax tow yarns and strings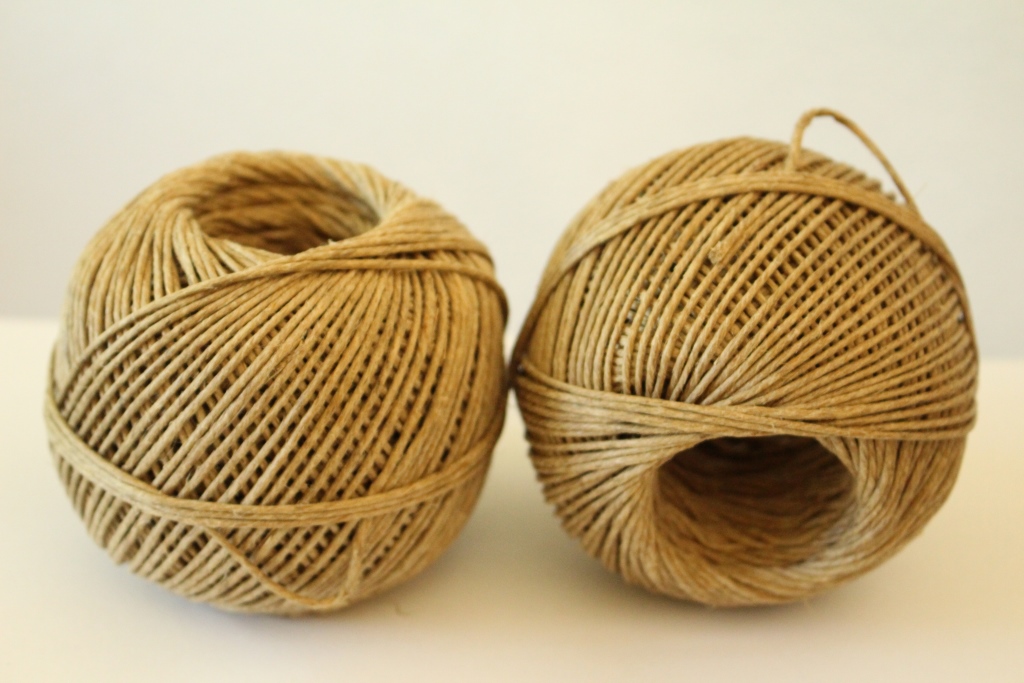 Tow spinning
The tow – the short fibres that are produced during scutching or when hackling – are also processed for the textile industry. Hackled tow is especially popular as it makes for cleaner, fine tow. Tow spinning comprises the following four steps: carding, preparing and combing, doubling and drafting, spinning.
Carding
In the carding process the fibres are mechanically untangled, separated and formed into slivers. The card for linen is principally the same as for wool. It consists of a large cylinder that is surrounded by card points; each point being made up of a worker roller (a slowly turning cylinder) and a card stripper. The raw materials are mixed in variable proportions according to the quality required for the yarn.
Preparation and combing
After carding, the slivers are fed through an intersecting ; it is also possible to use warp gills. To prepare tow for combing it generally only needs to undergo this process twice.
Doubling and drafting
After combing the sliver of tow moves on towards a series of drafting frames, of intersecting or warp gills type in order to undergo doubling and drafting. After three runs the weight is even and a count suitable for spinning is obtained.
Spinning
Tow spinning is carried out with the same processes and equipment that is used for long fibre flax. However, the three processes are more differentiated in regard to the fineness in the yarn count.
• Wet spinning
• Semi-wet spinning
• Dry spinning