Sansita underwear and sleepwear


Sansita neurodermatitis underwear and sleepwear to ease menopause related sleeping problems

SANSITA® - sense of well being and feel secure
above all we want…
to help people with neurodermatitis and other skin diseases
with…

a unique fabric/material with silver ions that helps to relieve the itching effectively
SANSITA® - SILVER IONS calm down the skin
In cooperation with the "Thüringischen Institut für Textil- und Kunststoff- Forschung e.V." (Institute for research on textiles and synthetics of Thüringen) and smartfiber AG Sansita developed a unique composition of materials that allows silver ions to be released optimally and thus to kill harmful bacteria. During the production of the fibers, ion exchangers are added to the original cellulosic material. These exchangers are responsible for the fixing of the silver and are eventually able to release the silver ions effectively in dosed quantities.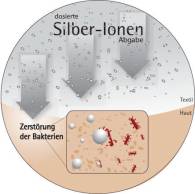 SANSITA® - for a good reason
the soft SANSITA® fabric provides a sense of well being that is relieving for itching skin

the urge to scratch the skin is lessened

there is no dissolving of the wrapping, which frequently happens with products made of silver coated yarns

by integration of finely ground ion exchangers a high quantity of silver ions are added into smartcel™bioactive fiber. This huge capacity with the constant dosed release of silver ions allows a extraordinary high anti-bacterial effectiveness

the smooth and long lasting effect persists even after washing the products hundreds of times

the breathable MicroModal® fibre is 100 percent biodegradable

Sansita® -clothes are produced in a very environmental friendly way - no use of dye stuffs or ugly chemical additives

highest quality rawmaterial guarantees a soft and high-value product
- MicroModal® fiber by Lenzing AG
- smartcel bioactive fiber by Smartfiber AG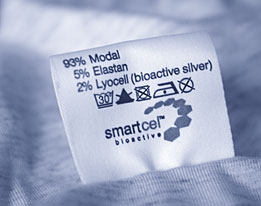 The effect of SANSITA® - clothes
silver ions are released in small and anti-microbially effective doses over a long period

killing the bacteria and pathogenic germs naturally by blocking their energy supply, i.e. the micro-organisms virtually "starve to death"
SANSITA® - SILVER IONS with certified anti-bacterial effect
The "Forschungsinstitut Hohenstein" (Institut for research of Hohenstein) tested the anti- bacterial effect of SANSITA® clothes. 18 hours after applying the strain of bacteria over 99% of the germs were killed.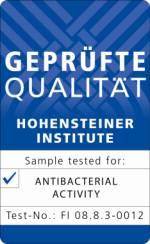 SANSITA® - certification according to the Oeko-Tex Standard 100
SANSITA® uses no chemical or coloring additives during the processing, i.e. uses no additional harmful substances that can irritate/damage the skin and thus is certified to the highest quality standards of Oeko-Tex Standard 100 (product class 1).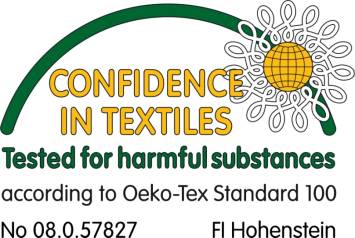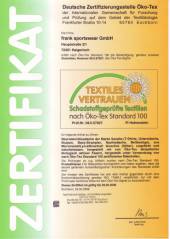 SANSITA® - clothes consists of
93% MicroModal® , 5% Lycra® , 2% smartcel bioactive®
The soft and high-value MicroModal® fiber by Lenzing in combination with the elastic Lycra® provide an optimal comfort when wearing and the products fit perfectly to the body forms.
Lenzing MicroModal® is the finest fiber that makes textiles particularly soft and cuddly. The microfiber is extracted from beech wood and therefore is 100% biodegradable.

SANSITA® - product portfolio
SANSITA® clothes for…
women (size S - XXL)


menopause related sleeping problems can be eased with these garments


men (size S - XXXL)


girls (size 104/110 - 164/170)


boys (size 104/110 - 164/170)


babies (size 50/56 - 110/116)

Are you interested to become our distributor in your country/market? Please let us know