Statex Shieldex


Silver coated nylon yarns, flock and fibers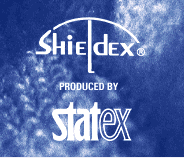 Statex® Production and Manufacturing Company, based in Germany, specializes in metallizing nylon yarns and fabrics with 99% pure silver. Statex also plates with silver/copper, silver/copper/nickel and silver/copper/tin based on application needs.
During the past 2000 years, many civilizations have recognized the properties of silver in preventing diseases. For instance, the Romans used silver nitrate therapeutically, and the hermetic and alchemical writings of Paracelsus speak of the virtues of silver as a healing substance. In the 1800s, several physicians discovered the antibacterial (anti germ) qualities of silver and applied them to their practice of medicine.
Electrical Conductivity
Medical
For DTL-electrodes, Statex silver-coated yarn is suitable to record retinal potentials from the cornea. EMI/RFI Shielding. Silver provides excellent conductivity that yields both Electromagnetic Shielding (EMI shielding) and Radio Frequency Shielding (RFI) shielding. Applications using Statex fabrics, fibers and yarn include fabric-over-foam gaskets, cable shielding, conductive tapes, filters, flexible shielded enclosures and packing material. For architectural room shielding systems please visit www.emscreen.de. For custom applications like electro smog shielding material visit www.biologa.de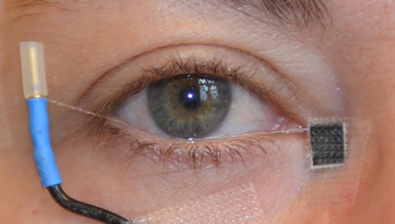 Anti-static
Statex plated fibers, yarns and fabrics allow for static discharge when incorporated into antistatic carpet systems, clothing as well as clean room and medical clinic environments.
Radar and infra red
When used in products manufactured to military standards, Statex fabrics prevent detection by infra-red and radar. Applications include protection clothing, tents, radar reflection and radiating antenna.
SHIELDEX® Yarns:
SHIELDEX® sd.rd 33 10 Z100
SHIELDEX® br.rd 33 12 Z100
SHIELDEX® br.rd 44 12 Z100
SHIELDEX® br.tr 78 18 Z200 Silverline
SHIELDEX® br.rd 110 24 Z200 h.ten.
SHIELDEX® br.rd 110 24 Z200 h.ten. HC
SHIELDEX® br.tr 110 34 S600 x 2 Z 550 knit shield
SHIELDEX® br.tr 110 34 S600 x 2 Z 550 knit shield HC
SHIELDEX® br.rd 235 34 S500 x 2 Z 400 h.ten.
SHIELDEX® br.rd 235 34 S500 x 2 Z 400 h.ten. HC
SHIELDEX® br.rd 235 34 S500 x 4 Z400 h.ten. HC

SHIELDEX® blended & twisted yarns:
22/1 dtex with 113/32 PES h.t.
33/12dtex + 80/36dtex PES
44/12 dtex + 113/32 PES h.t.
110/34 dtex 2-ply (Knit Shield)
Metallized SHIELDEX® Fibers:
Silver coated Nylon for permanent anti-static performance in carpets,
non wovens, felts, woven and knitted fabrics etc. SHIELDEX® Fibers
can be mixed with all natural and synthetic fibers by means of twisting,
intimate spinning mixes and non-wovens. The program consists of:
| | | |
| --- | --- | --- |
| SHIELDEX® count | cut length mm | resulting count |
| dtex 1.5 | 40 mm | dtex 1.8 |
| dtex 3.3 | 40 mm, 70 mm | dtex 3.8 |
| dtex 4.3 | 40 mm, 70 mm | dtex 4.8 |
| dtex 7.3 | 70 mm, 120 mm | dtex 8.0 |
| dtex 22.0 | 70 mm, 120 mm | dtex 23.0 |