Lamé Ledal


Lamé Ledal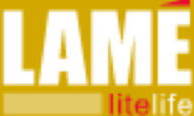 In 1952 Edward Treves and Vittorio Ovazza founded Seal Proof Italiana a company specialized among other products in the manufacturing and sales of plastic and metallic laminates destined as decorative accessories to the automotive, textile and shoe and leather industry.
As metallic yarn became available as a metallized based item as opposed to the yarn previously made from a metal plastic laminate, Ledal was founded in 1961 to focus on this promising new product. The initials of the three founders Leonello Sacerdote, Edward and Alessandro Treves together form the name Ledal. In 1982 Edward Treves passed away and his eldest son Daniel, already active in the family company, became President of Ledal.
In the 1980's the company experienced a rapid growth and several steps were taken in an effort to expand the business and increase the market share both in Italy and abroad.
Stylists and designers were finding new application for metallic yarn.
No longer confined to elegant cocktail and evening ware it found its place in spring and summer collections also for the young consumer.
Our products are appreciated by the most established and creative leading textile brand companies in the apparel, decorative and home furnishing industry.
In the continuous search for new materials and applications, Lamé Ledal is now co-operating with 3M Corporation of Saint Paul, and as a result the company has implemented their retro-reflective and multilayered film applications to include yarns.
For more information on retro-reflective yarns please click here.