Long fiber spinning process of flax


SwissFlax started spinning locally grown long fiber flax for very fine quality line yarns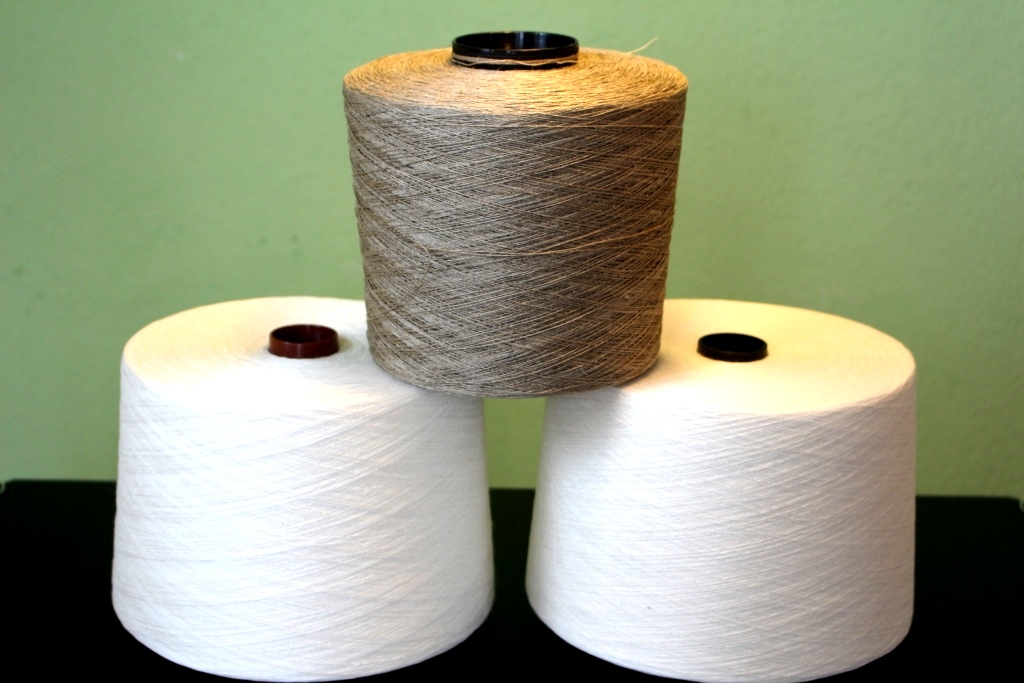 Long fibre spinning
The flax is delivered to the spinning mill as long fibres. Depending on whether the spinning mill has suitable hackling machines or not the materials come direct from scutching as line flax or are delivered as slivers of hackled linen. The following steps are required to produce yarn that can be used in weaving, knitting or hosiery: hackling, drafting and preparation, spinning.
Hackling flax
The aim of hackling is to clean, untangle and align parallel the bundles of scutched flax, to separate the fibrous bundles and to start dividing them, in order to from a continuous sliver that is ready to undergo the doubling and drafting operations that come next.
Scutched flax is hackled on so-called hackling frames.
Handfuls of strands of line flax, weighing 80 to 120 grams and held in mobile clamps, are feed manually in the hackling frames. Moving up and down these clamps convey the fibrous bundles to a double set of combs. Hackling is carried out vertically and horizontally.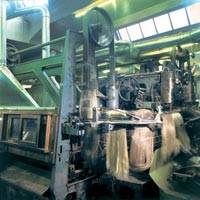 Collecting tow
During hackling, a certain quantity of short fibres is removed from the strands of line flax. This hackled tow is salvaged by doffers and collected in containers below the machines. Graded into two categories as foot or top tow, it will be used in spinning.
Forming the sliver
After hackling, the strands of refined line flax are placed on a slanting table, made up of a series of moving transversal gills. As they overlap the strands form a sliver. After being feed into two calendar rollers then coiled, these slivers are then pressed in order to make up packages that will be tied up and stocked.
Drafting and preparation
The flax slivers are then subjected to several doubling and drafting operations. The aims of these steps are to harmonize the weight of the slivers, to align them parallel, to attenuate the fibres and to obtain roves.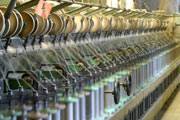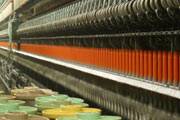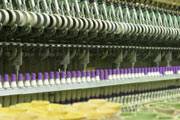 Spinning
Spinning is the final operation in the whole spinning process, transforming the rove into yarn. There are several methods for spinning the hackled flax:
• Wet spinning, which can be done with grey, boiled and bleached roves
• Semi-wet spinning
• Dry spinning
These technologies apply the same principle of drafting, attenuating and twisting the fibres in order to obtain yarn cohesion. The properties of yarn and hence the choice of process depend on the type and features of the desired yarn. Wet spinning remains a special feature of flax fibre spinning. It enables yarns of an outstanding quality and finesse to be produced.