Mintval® Kuraray


Mintval
1. What is Mintval?
Basic structure of MINTVAL is the one of EXCEVAL. EXCEVAL is both heat moldable and water soluble polymer that has been newly developed by Kuraray.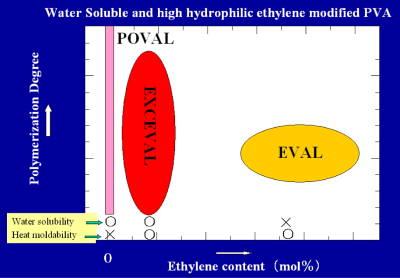 2. Merits of Mintval?
Filament from melt spinning process -> realizing a reasonable price
Water soluble at 90°C and eco-friendly because of its biodegradability
3. Points to note
Twisting
- Heat setting after twisting at less than 60 degrees C because
of preventing adhesion
- Do not attach a water-drop to it. When attached, the wet point
becomes to adhere.


The Influence of Heat Setting before Water Solution
- Any dry heat setting does not affect the water solubility.


Condition of Hot Water Solution
- Dissolution starts at 80°C. Wet shrinkage becomes to be maximum
at 65?.
- Use the boiling water at normal pressures. Recommendable
condition: 95~100?×1hr
- Use a nonionic surfactant to prevent the reattachment of dissolved
MINTVAL.
(For example: UNISOLT [Meisei Chemical Works, Ltd.] 1.0g/l)
- Moreover, add the washing process (90°C × 15min.)
- Set the practical treating time according to the result of checking
reminded MINTVAL.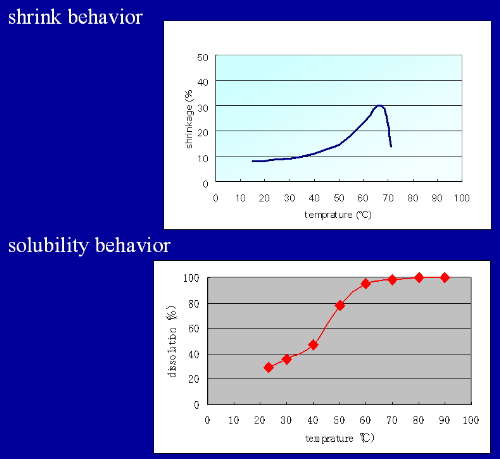 Application of Mintval

- Grand fabrics for embroidery
- Structural yarn for woven and knitting fabrics
Speciality products from Kuraray