Saxa-Syntape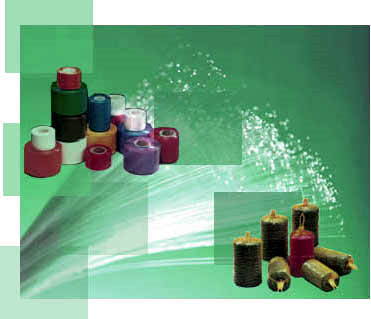 Saxa-Syntape is a flexible supplier partner with high quality PP tape yarns for following industries:
wire and cable producers

narrow weavers

producers of geotextiles

manufacturers of technical textiles

rope manufacturers and braiders

carpet producers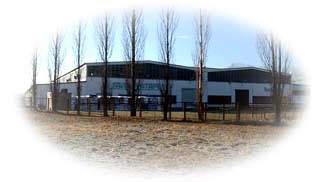 History
Started production of tape yarns and fibrillated yarns for the carpet industry in the previous DDR in 1972 as "VEB Zweizylinderspinnereien Werdau, Werk Leubnitz".


With the dissolution of the DDR the carpet producers faced a terrible decline of orders and started to adjust their technology. This had economic consequences on the suppliers too.


Some employees of the company felt that there was enough know how after 20 years experience and founded on 16.07.1992 Saxa-Syntape GmbH. After successful negotiations with Berliner Treuhandanstalt this new company took the tape extrusion activities over as per 01.04.1993 and started with 8 employees.


Today some 20 employees produce in a 3 and 4 shift system the products which are supplied worldwide.


Saxa-Syntape has proved to continuously adjust the structures and to develop new products according to the requirements of the clientele.

Products
PP tapes for cable identification purpose
dimensions: 3 x 0,05 mm, 3 x 0,07 mm, 4 x 0,07 mm,
other dimension on specific demand


The standard program includes:

a) fibrillated yarns
in the qualities Normal / Soft / High Tenacity
up to 4-ply and twisted
from 360 - 12000 dtex

b) tape yarns
in flat and profiled
width from 0.8 - 4.5 mm
thickness from 20 - 90 µm
tenacities of over 60 cN/tex
Zero shrinkage according to EATP is possible

c) binding raffia
Nm 4.7 green
Saxa-Syntape is specialized to produce the PP tape yarns according to your requirements, i.e. UV stabilized, antistatic, flame retardant, electrically conductive etc. Colors according to Pantone or RAL are possible.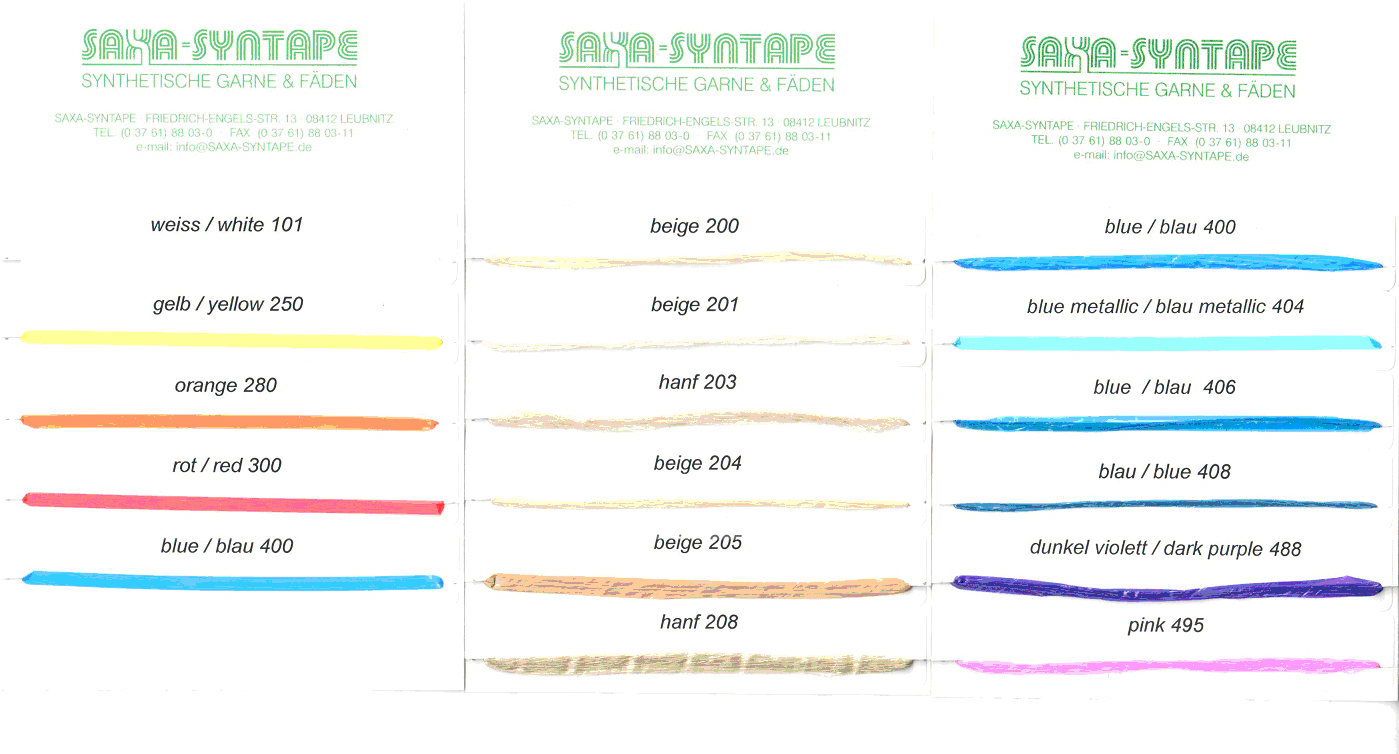 Download the shadecard as PDF by clicking the image above