Ramie yarns from Hunan Isunte



Hunan Isunte Textile Printing & Dyeing
For Hunan Isunte ramie spun yarn program please follow this link

Hunan Isunte Co. Ltd. is located in Yiyang City, Hunan Province, which is known as "the ramie capital of the world". Hunan Isunte is the most unique Chinese large-scale state-owned ramie textile enterprise that deals from raw material to garments. It employs more than 5000 staff and its annual productivity is over 1 billion RMB.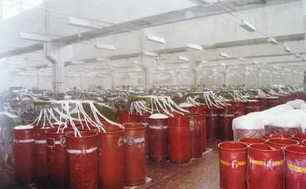 In recent years Hunan Isunte pushed the strategy of a famous brand and it has been persisting in the development of agriculture, technology, research and trade. It's now on the way to forging itself as "the world ramie textile aircraft carrier".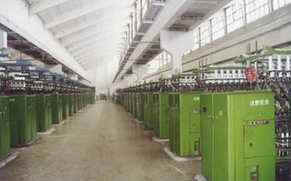 The brand "ISUNTE" has been registered in 64 countries and regions. Hunan Isunte also has established subsidiaries South Korea and the UK. On the aspect of scientific and technical research the company has anticipated exploiting high-count and super-fine ramie fabrics in China and series of top grade ramie garments such as shirts, suits, women's collections, T-shirts, uniforms and so on.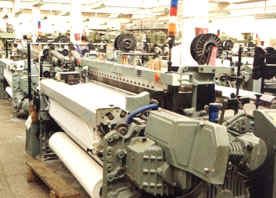 Hunan Isunte production program includes the following lines
pure ramie yarn and ramie/cotton blended yarn

pure ramie grey, white, dyed cloth;

pure ramie yarn-dyed series (stripe, check, plain, jacquard, etc )

Ramie/cotton blend/interwoven dyed series;

Ramie blend with polyester/viscose/rayon/Lycra series;

Ramie/linen interwoven series

Polyester/cotton/ramie shirt fabric series;

Ramie/cotton blend indigo denim series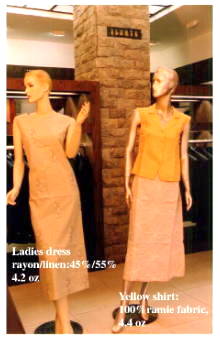 Minimum orders:
Yarn: 2000 kgs/order

Fabric : 1500 meters/color

Garments: 500 units/order