Fulgar


Fulgar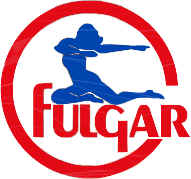 Fulgar S.p.A, with the well-known name and brand, is born in 1980 and started its activity as service factory of polyamide for hosiery, traditionally developed in the North of Italy. Today Fulgar offers yarns for all the end-uses: seamless, weaving, circular knitting, warp knitting, raschel and obviously hosiery.
After having produced for years only yarn for hosiery, Fulgar diversified its production for raschel looms, warp knitting looms, circular knitting and flat weaving. In order to satisfy customers' needs, Fulgar has a complete yarn assortment and it is always willing in studying new products for new industrial applications.
It is interesting to see in Castel Goffredo an extremely dynamic group like Fulgar, able to offer solutions for the entire textile market, by spreading micro fiber in all the dressing sector, even under the push of young people requirement. In the last years Fulgar built new spaces to create and stimulate future expectations.
Quality, service, innovation
The ability of innovation gave Fulgar the possibility to develop textile high technologic products, used for the creation of clothes where comfort and body care are an essential 'plus' for the market.
For this purpose, in the last 10 years, the 7% of Fulgar turnover was invested in technological improvements for production capacity.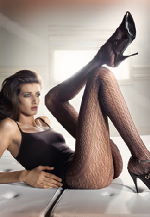 Research & Development
Following market requests, in year 2000 Fulgar built a new laboratory for research and development of new products. This space of 130 square meters is equipped with the best analysis instruments, like: automatic dynamometers, rotational microtome, crimp tester, microscopes with digital video camera, analytic balance, electronic twister and reel.
Additionally they installed 2 hosiery machines, 2 mono-feed, one rameuse, one seamless machine and 2 circular knitting machines for dyeing tests.
Thanks to that, Fulgar's aim has always been to maintain the development of new solutions and responses to demands from customers in the fashion sector.
Between the innovative qualities:
Scintel®
Covered metallic yarns, born for the wish of refinement and novelty in clothing sector.
Moving
Yarn combined to obtain mélange effects.
Available in 40,80 and 160 Dtex.
Deeping
Yarn combined to obtain intense colors and tone on tone nuances.
Available in 40, 80 and 160 Dtex.
Stretch-one
High-tech yarn for body wear and outerwear sectors.