Goatswool from Hebei Founder


Hebei Founder Import and Export

Hebei Founder is a professional foreign trade corporation in Hebei China who mainly deals in native products such as animal by-products, carpets, tapestry, textiles and garments and other non-textile products. It has total assets of 330 million Yuan and the registered capital amounts to nearly 47 million Yuan. Export outputs reach 100 million US Dollars a year. Hebei Founder is ISO9002 certified. (for bigger version please click on certificate below)
Hebei Founder's goal is to seek step by step for further business development and to strictly stick to contracts and to maintain and improve the high level of services and quality. The customers and their requirements are the driving force for future developments.
The company mainly handles import & export business in Swicofil interesting products such as goatswool, dehaired goatswool, camel wool, yak wool, angora rabbit hair, dehaired angora rabbit hair, rabbit hair/cashmere yarn.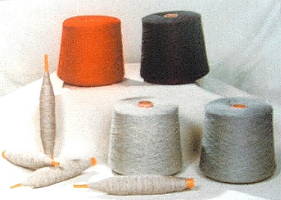 The markets to which these products are sold are Europe, North America, Middle East, Southeast Asia, Japan, Korea and Hong Kong.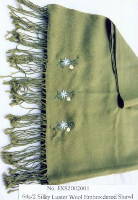 We sincerely welcome you from every country to establish business relations with us. We would like to develop and create prosperity together with you through offering our best products and service.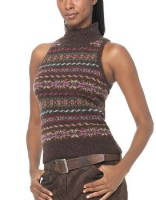 Below please find the Hebei Founder goatswool program:
| | | | |
| --- | --- | --- | --- |
| Product | Average size mm | Presentation | bale wt.kgs |
| Mongolian grey dehaired goatswool | 38-40 | bales | 65.0 |
| Mongolian grey dehaired goatswool | 36-38 | bales | 65.0 |
| Chinese white dehaired goatswool | 34-36 | bales | 65.0 |
| Mongolian grey dehaired goatswool | 34-36 | bales | 65.0 |
| Mongolian grey dehaired goatswool | 32-34 | bales | 65.0 |
| Chinese white dehaired goatswool | 30-32 | bales | 65.0 |
| Chinese white dehaired goatswool | 28-30 | bales | 65.0 |
| Iranian brown dehaired goatswool | 28-30 | bales | 65.0 |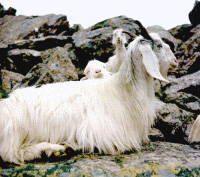 Packing details
Bales of dehaired goatswool
Loading capacity without pallet: 40' cont. = 296 bales
20' cont. = 140 bales