Products of polypropylene filament yarns
Essegomma Italy



Essegomma Polypropylene yarn products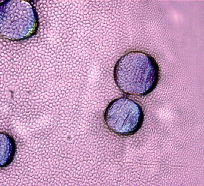 ESSEGOMMA produces polypropylene multifilament yarns in round, triangular or hollow cross-section, flat, intermingled, twisted, taslanized and texturized.
The quality of ESSEGOMMA products and services are easily identified:
a wide count range from 100 den. to 3000 den

a great choice of different numbers of filaments for each count

a customer tailored twisting department which allows flexibility in the numbers of turns per meter (from 40 to maximum 350 tpm), twist direction z- or s-twist and the possibility to offer heat-setting too

a variety of approximately 250 colors in the standard shade card. Any other customer colors can be produced request

UV stabilization is available in various degrees allowing values of 7/8 on the blue scale to be reached

yarn packages are possible in diameters up to 28 cm and this means bobbin weights or 8 kg

the final product is packed in strong cardboard boxes and weighed by automated computerized scales (with detailed packing lists)

quality control is constant, both for the product itself and for the production processes
Color, service, flexibility and product quality is the formula that has made ESSEGOMMA a benchmark in the production of dyed polypropylene multifilament yarn. If your concern is quality, reliability and technical know how of a polypropylene filament yarn supplier then ESSEGOMMA is your ideal partner. Welcome to the world of ESSEGOMMA polypropylene filament yarns through Swicofil.
The Essegomma program consists of the following main product lines
PP Flat FDY 150 - 3000 den (filo tradizionale)
for applications such as cords, narrows, filtration, weather strips, bags, semi-technical applications
new: PP flat for warp twisted with 350 tpm
Taslan
for applications such as furnishing fabrics, light carpeting, covers of all kinds, mattress ticking (very positive point is "anti-dust" behavior), jeans, also for any contract business - new: available also in flame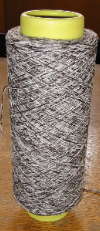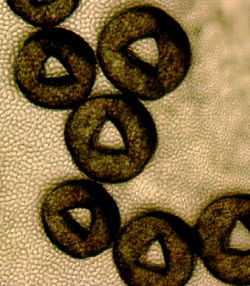 Super bright - delta cross-section
for trimmings, Posamenten etc - it is a very economic solution to replace Acetate and Viscose yarns, great shine and luster
also ideal for chenille 100% PP superbright (core = taslan, pile = flat) - advantage both in same shade and low cost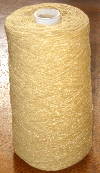 Esseyarn - this is a new line in friction textured PP
Basically for warp, a superbright yarn, textured single heater yarn which is twisted Z 300 tpm. Initially available in dtex 167 f 64, more counts will follow later. Highly intermingled instead of twisted can be discussed. Flame retardant version is in test.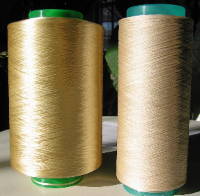 HDPE multifilament yarn - this is a new line
In May 17 the idea was born. Our production people worked hard on the topic and today we are proud to offer HDPE multifilament yarns. Wonderful!

Swicofil is the first company in the world to offer excellent quality HDPE multifilament yarns

The first spins were done some time ago in dtex 370 f 60 and in the double dtex 740 f 120 - both in rawwhite and dope dyed black. Counts down to dtex 150 should be possible - minimum quantity 500 kgs. Commercial orders have started flowing in you.

HDPE has one of the lowest melting points, is inert to alkali and acid conditions and has a specific weight below 1. A very interesting product.
Below please find a few sample of taslanized polypropylene for furnishing fabric - click on picture for a bigger picture
Furnishing fabric – Essegomma
Polypropylene Taslan dtex 2670 f 720
fabric contains also polyester and linen yarns

Furnishing fabric – Essegomma
Polypropylene Taslan dtex 2670 f 720 bi-color
100% PP bi-color in warp and weft

Furnishing fabric – Essegomma
Polypropylene Taslan dtex 3050 f 540 in weft
fabric contains also viscose, silk and cotton yarns
composition: 46% CV, 38% PP, 11% SE, 5% CO

Furnishing fabric – Essegomma
Polypropylene Taslan dtex 3050 f 540 in weft
Polypropylene flat superbright dtex 3050 f 540 in weft

Furnishing fabric – Essegomma
Polypropylene Esseyarn dtex 167 f 64 Z 300 beige in warp, Chenille Nm 3.2 medium brown in weft

Furnishing fabric – Essegomma
Polypropylene Esseyarn dtex 167 f 64 Z 300 beige in warp, bi-color Taslan den 1200 in weft

Furnishing fabric – Essegomma
Polypropylene Esseyarn dtex 167 f 64 Z 300 beige in warp, Chenille Nm 4.0 (made from Esseyarn) beige weft

Furnishing fabric – Essegomma
Polypropylene Esseyarn dtex 167 f 64 Z 300 beige in warp and weft

Furnishing fabric – Essegomma
Polypropylene Esseyarn dtex 167 f 64 Z 300 beige and bordeaux in warp and weft, lighter quality

Furnishing fabric – Essegomma
Polypropylene Esseyarn dtex 167 f 64 Z 300 beige and bordeaux in warp and weft, heavier quality

Furnishing fabric – Essegomma
Polypropylene bi-color Taslan den. 2400 flame retardant in warp and weft

Furnishing fabric – Essegomma
Polypropylene bi-color Taslan den. 2400 and traditional FDY dtex 333 f 60 Z 200 tpm heat set, both flame retardant in warp and weft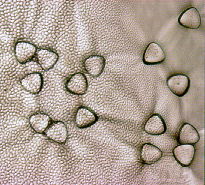 For more detailed information please follow the above links or visit the homepage of Essegomma under www.essegomma.com