Patented technology of bamboo fiber production


China Bambro Textile - production patented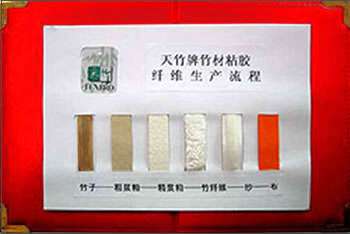 Patented technology of bamboo fiber production
Bamboo fiber fabric production flow:
Bamboo - thick pulp - fine pulp - bamboo fiber - bamboo yarn - fabric
Bamboo Fiber is a kind of regenerated cellulose fiber which is produced from raw materials of bamboo pulp by China Bambro Textile's sole patented technology.
Firstly of all bamboo pulp is refined from bamboo through a process of hydrolysis- alkalization and multi-phase bleaching.

then Bamboo pulp is processed into bamboo fiber. Repeated tests have proved It has strength, is durable, has good stability and tenacity. The thinness and whiteness degree of bamboo fiber is similar to classic viscose one.
Further more bamboo owns high abrasion-proof capacity. Bamboo fiber spins nicely. This fiber is a natural cellulose fiber which can achieve natural degradation in the soil, and it will not cause any pollution to the environment. Bamboo can be spun pure or blended with other materials such as cotton, hemp, silk, Lyocell (Tencel)), Modal, cotton, chemical fibers and others.
Thanks to hi-tech production bamboo fiber is thinner than hair. It has a round and smooth surface. Thus it has no stimulation against human skin.
Bamboo fibers are produced with specifications of 1.4 den/38 mm, 3.0 den/76 mm and 5.0 den./ 38 mm. For a more detailed production program please follow this link
Experience unparalleled advantages of bamboo fiber!
Bamboo Identification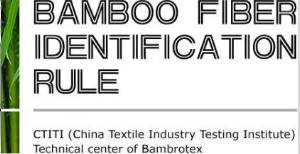 There is now a laboratory recommendation on how to determine that bamboo yarns and fibers are really made from bamboo and not from simple viscose. For more details you may download our provisionary PDF document