Dyeing and finishing of Bamboo yarns


Bamboo yarn fabrics dyeing and finishing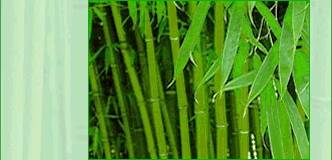 Dying and Finishing of Bamboo Textile
Light sergeing, enzyme de-sizing, moderate bleaching and semi-mercerizing should be applied to the bamboo fabric during its dying and finishing process. Avoid drastic conditions and use small mechanical tension.
Sergeing :
moderate condition


De-sizing:
should be consolidate, de-sizing rate should be over 80%.


Scouring:
pure bamboo normally need no scouring, sometimes wash it with a little alkaline soap. The scouring process should be made in terms if fiber blend contains cotton. When pure bamboo fabrics are scoured, the alkali should not be over 10g/liter but be applied in accordance with the thickness of fabrics.


Bleaching:
the processing should be made in terms of the specification and thickness of fabrics.


Mercerizing:
the fabrics of bamboo fibers normally should not need mercerizing due to their sound luster and bad anti-alkaline properties. However, some cases are found in order to increase their absorbance capacity to dyestuff.


Dyeing :
Ideally use active dyestuffs during dying process - alkali should not be over 20g/liter, temperature should not be over 100°C. During drying process, low temperature and light tension are applied.


the alkali should not over 8g/l in yarn-dying,.
The above mentioned data are just for your reference and without our responsibility - you may need to adjust them according to the final product you want to obtain
An interesting information was recently obtained from the market that 100% bamboo yarns show a great elasticity (nearly 20%) in the yarn. Even in woven fabrics a remarkable elasticity can be obtained. Our supplier partner even thinks that in 100% bamboo fabrics there is no need of elasthanes.
Another positive point besides the already known ones is that bamboo fabrics need less dyestuffs than cotton, modal or viscose. It seems that the absorption of dyestuffs is remarkably better. Bamboo absorbs the dye stuffs faster and shows the colors better.
Bamboo is considered as a much superior fiber and playing in a category of its own. In softness it even beats Tencel. Our supplier partner in Turkey has been successfully spinning a Ne 60/1. Upon special order we are also able to supply it in S + Z spin twist for Santoni seamless knitting.
Experience unparalleled advantages of bamboo fiber!
Bamboo Identification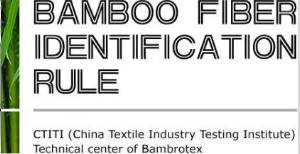 There is now a laboratory recommendation on how to determine that bamboo yarns and fibers are really made from bamboo and not from simple viscose. For more details you may download our provisionary PDF document