ISO 9001 certificate of Swissflock Inc. - the quality cut flock supplier in the flocking industry



Swissflock service around the World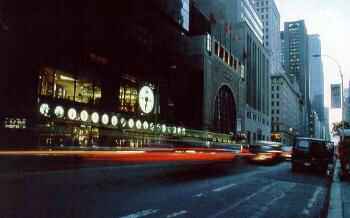 Swissflock is ISO 9001 and VDA 6 part1: 1998 certified. As a long term regular supplier to the automotive industry Swissflock for many decades cares for quality products and sets the highest standards in the flock industry.
ISO 9001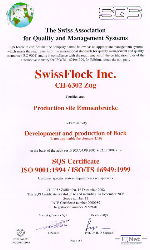 and ISO SQS 14001
and ISO IQNET 14001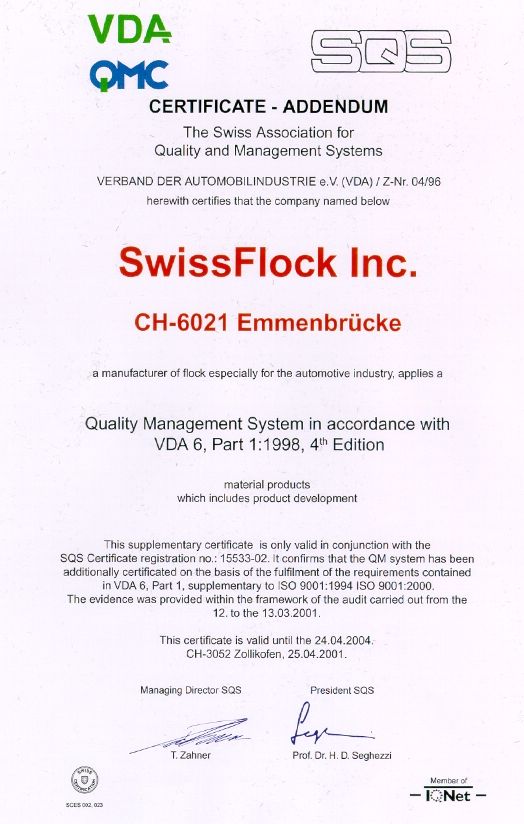 VDA 6 Cert.
For a bigger picture please click on image.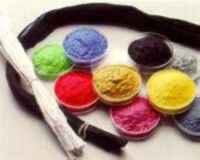 Taking fiber based raw material and giving it a life of it's own has been the cornerstone of development at Swissflock.