Search Swicofil Site with Google Search
(please click on Logo above)


Quality commitment of SwissFlax,
Flax line and flax tow yarns


Swiss Quality
THE NATURAL ADVANTAGES OF SWISS LINEN
Linen has exceptional properties thanks to nature, its composition and the structure of the flax fibres. These natural assets are indisputable and assured advantages in the manufacture of linen textiles, no matter whether these are for clothing, furnishing fabrics, home textiles or technical textiles such as those used in the growth industry.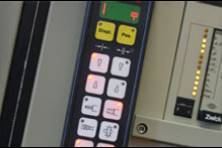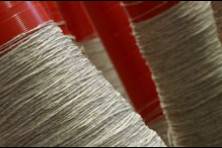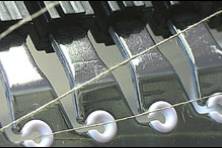 THE MOST SOLID OF ALL NATURAL TEXTILE FIBRES

Flax fibres are by far the most solid of all natural textile fibres. But more than this, thanks to its robustness linen is ranked just below special steel which is used because of its high tensile strength. This tenacity is mainly due to the morphology of the fibres: The wall of the flax fibre forms a perfect tube with a dominant longitudinal structure. The fibres represent a composite which is strengthened by a high level – 70 to 75% of the dry mass – of highly crystalline (60%) cellulose. This composition explains both the low capability of the fibres to regain their original shape after being bent as well as the good tensile strength. The tenacity of flax fibres gives linen its high dimensional stability, high mechanical strength and unequalled durability.



STRONG ABSORPTION ABILITY

Flax is a fibre with a strong absorption ability: it can absorb at least its own dry weight in moisture - something that makes it unique for a natural fibre. Thanks to this property linen is ideal for direct contact with skin, either as clothing or household textiles. As studies have proven, linen sheets offer an incomparable sleeping comfort because of their absorption ability and their permanent freshness. The strong absorption ability also allows an endless variety of colours to be used in the dying process and makes linen especially receptive for various finishing processes.

INSULATING AND

CLIMATIZING PROPERTIES

Flax is a hollow fibre: each fibre has a hollow space in the inside, the lumen. This fact is very important for the climatizing properties of linen; together with the absorption abilities of the flax fibres it makes linen comfortable all year round. This is also the reason for linen's acoustic and sound insulating properties, which find especially favor in the decoration sector.

THE BENEFITS OF NATURE

As a natural fibre linen has anti-allergic properties. Linen materials are healthy and free of any skin irritating properties. It has been proven that linen can even alleviate certain skin problems. Linen textiles are anti-static – hence, they do not attract dust – they are pill-resistant and hard-wearing. Besides, of all textile fibres flax is the most environmentally friendly: its cultivation does not harm the soil, its processing is considerate to the eco-system and the materials made from the fibres are biodegradable. These natural advantages are utilized during the entire production process, they are also supplemented and emphasized: in weaving, knitting or finishing – in each of the processing phases the aesthetic qualities, comfort, crease-resistance and care properties of linen products are optimized with cutting edge technologies.