Setila servicing the world outside Western Europe through Swicofil


Setila Valence - Polyester specialities at its finest
Setila SA in Valence does no longer exist as a result of the economic circumstances.
Swicofil has teamed up with alternate sources for high quality product. We do not delete the Setila pages from our web as we are able to serve you with most products in a similar excellent quality. Please place your inquiry here with all details.
Setila, Setila Soft, micro, Pontella, Setila Wear,
Pontella 4002, Melex, Comforto , Corterra
Since the invention in 1941 of the spinning of polyester Setila has manufactured many hundreds of thousands of tons in its various European factories.
POY yarns FOY + cops yarns Textured yarns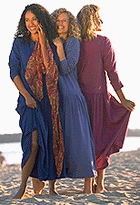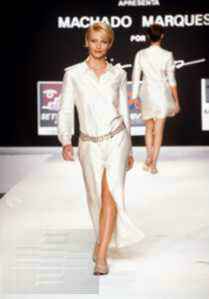 Apparel
This is the main area of use for polyester filament yarn. Here, major research and development efforts undertaken over the last ten years by Setila, have resulted in the development of synthetic fabrics which have a superior handle, drape and appearance. It is also possible to produce fabrics with Setila® yarns that resemble those made from natural fibres. In addition, new innovative yarns have given textile manufacturers the means to invent new and original fabrics; microfibre for parkas, polar fleece fabrics and soft velvets, to name but a few.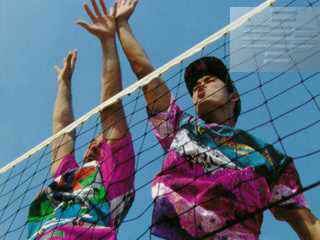 .... Sportswear
Technological innovations developed for sporting applications have naturally extended their scope into leisurewear. Garments made from polyester possess characteristics that ensure their ever-growing success: softness and drape, comfortable, pleasant to the touch and elegant.
Every year millions of blousons, sports-shirts, blouses and trousers are made using these fine yarns, well known under the brandname Setila®, Setila Soft®, Setila Micro®, Setila Comforto®, Pontella® and Pontella Micro®. The last brandnames to join our family are: Setila-Wear® and Setilina® and Pontella 4002 and Corterra®,
Household Textiles
Traditionally, Setila has developed fabrics for use in the home, such as upholstery, drapes and net-curtains. Alongside this range of Tergal® fabrics, which are still used in nets and curtains, there are now articles in Pontella® and Pontella Micro®. These products are greatly appreciated for their easy-care, their appearance retention and their exceptional handle, which is similar to that given by natural fibers.
For further information on Setila you are welcome to visit our relevant homepages
---
Setila production program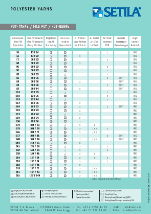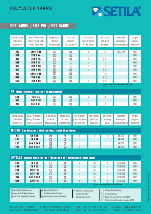 Setila polyester PES POY yarn program
for texturizing, draw warping and drawing
---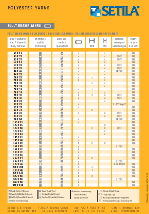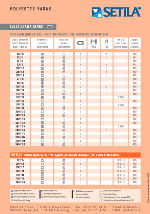 Setila polyester PES FOY and FDY yarn program
for weaving, warp knitting, circular knitting and twisting
---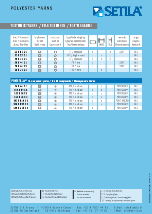 Setila polyester PES textured yarn program
for weaving, warp knitting, circular knitting and twisting
---

Setila polyester spundyed PES Decora yarn program - dope dyed
for weaving, warp knitting, circular knitting and twisting

As per 01.10.2005 Miroglio of Alba Italy has taken over from Setila Widnau the entire Decora line. This includes color laboratory, all production equipment, the recipes, the trademark and the trademark DECORA. The equipment is mounted in Miroglio' s Saluzzo plant and is expected to be fully operational in 1st quarter 2006.
---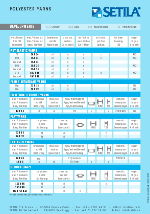 Setila polyester PES new development yarn program
for weaving, warp knitting, circular knitting and twisting
---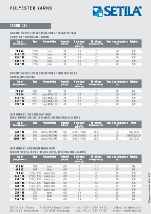 Setila polyester PES technical high tenacity yarn program
for technical weaving, warp knitting, circular knitting and twisting applications
These are PDF files which you may download with a click on above pictures at your convenience
Setila has its entire production Oekotex certified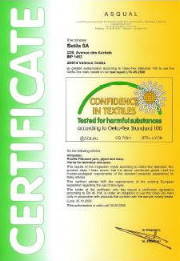 Please click on thumbnail for bigger size image
Setila AG in Widnau (Decora, POY, Cops) has not been able to find a solution with a new investor to guarantee continuation and therefore is now definitely shutting down the production at the end of September 2005. Below please find the official good bye lines from Widnau.
The management and the staff of SETILA AG Widnau Switzerland, would like to express all our gratitude for these numerous years of the loyal cooperation in spite of the difficulties we had to handle with. The long history of our businesses finishes with stopping the production end of this month.
After numerous successive and social plans and a situation which has gotten worse from day to day, we think that we have made the maximum to find a solution for SETILA AG and to gratify sufficiently about your wishes.
We wish you for your future health and prosperity for your business as well as for your personal projects. We close the book of the SETILA AG, but we will open others.
With faithful and cordial greetings.
The Management
The staff of the SETILA AG Widnau Switzerland
Fernand Fürst
Of course we all at Swicofil would have wished a solution with Widnau continuing to be the production site.
Setila SA in Valence (FDY, POY) is a separate legal entity and as such not hit by the situation of Widnau. Swicofil will continue to sell the rawwhite Valence products.
For all current Swicofil sales which came out of Setila AG Widnau we have worked out a substitution plan and we will be providing the customers in the same good tradition with products of an excellent quality and an impeccable service. Looking forward to continue serving you with polyester textile filament yarns both in rawwhite and spundyed.