Setila CORTERRA


Polytrimethylene terephthalate (PTT)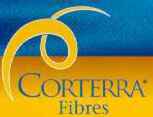 Setila has ceased to produce Corterra yarns. For the time being we have no alternative. If your potential is big enough we may consider finding another source.
Please contact your local Swicofil agent for a more information or in case of lack of a local agent please fill in the inquiry form
Setila SA in Valence does no longer exist as a result of the economic circumstances.
Swicofil has teamed up with alternate sources for high quality product. We do not delete the Setila pages from our web as we are able to serve you with most products in a similar excellent quality. Please place your inquiry here with all details.
Technical Info
Ř PTT filament yarns at similar dtex per filament are softer than PET – they are as soft as PA
Ř Softness comparison (+2 best/ -2 worst):
PTT +2
PBT +1
PET –1
PA 6/PA 6.6 +1
EA -2
Ř A PTT 3 dtex per filament is as soft as a PET with 2 dpf
Ř Fine filaments are less resilient, a compromise between stretch and softness is necessary.

Be notified of page updates
wwwswicofilcom2015