Bamboo yarns from China Bambro Textile


China Bambro Textile

Production Program of China Bambro Textile in Bamboo
Fibers
Description

Fineness (dtex)

Length (mm)

1.33

38

1.56
38

2.00

45

2.22

51

2.78

51

3.33

64

3.33

76

5.56

38
Only basic/standard count with normally a certain stock is dtex 1,33 / 38 mm. For all other counts, current production/stock has to be checked with us.:
Minimum quantity if a product is in stock is one bale = abt. 168 kgs

Minimum quantity for a product which is not in stock (i.e. which has to be specially produced for a customer) is 50'000 kg
Spun Yarn
Bamboo Yarn
(Cotton Spinning type)
Bamboo Yarn
(Worsted Spinning type)
Description
Count (Ne)
Description

Count (Ne)

100% bamboo Yarn

6-40

80% bamboo 20% cashmere yarn

24-60

70% bamboo 30% Tencel

21-40

50% bamboo 50% spun silk yarn

24-60

70% bamboo 30% Tencel (core spun yarn)

30

70% bamboo 30% viscose Yarn

24-60

70% bamboo 30% Combed cotton

21-40

70% bamboo 30% cotton Yarn

24-60

70% bamboo 30% Combed cotton

60 /2

50% bamboo 50% anti-pilling acrylic yarn

24-60

50% bamboo 50% Combed cotton

16-40

80% bamboo 20% wool Yarn

24-60

Bamboo / Modal ring-spinning yarn

16-40

50% bamboo 50% viscose yarn

24-60

Bamboo / Corn fiber yarn

16-40
Basically there are no standard counts. Availability has to be checked with us. Minimum order is 2000 kgs.
An interesting information was recently obtained from the market that 100% bamboo yarns show a great elasticity (nearly 20%) in the yarn. Even in woven fabrics a remarkable elasticity can be obtained. Our supplier partner even thinks that in 100% bamboo fabrics there is no need of elasthanes.
Another positive point besides the already known ones is that bamboo fabrics need less dyestuffs than cotton, modal or viscose. It seems that the absorption of dyestuffs is remarkably better. Bamboo absorbs the dye stuffs faster and shows the colors better.
Bamboo is considered as a much superior fiber and playing in a category of its own. In softness it even beats Tencel. Our supplier partner in Turkey has been successfully spinning down to a Ne 60/1. Upon special order we are also able to supply it in S + Z spin twist for Santoni seamless knitting.
Filament yarns - flat yarns
Description

NEW

Bamboo filament which look like silk with the character of bright, smooth, soft… Compared with silk, bamboo filament have better straight performance, low cost, antibacterial property, breathable, water absorption…

Bamboo filament are used to make costumes, night-suits, swimsuits and T-shirts.

Count (dtex)

Filaments

84
18
84
23
133
30
167
30
Experience unparalleled advantages of bamboo fiber!
We offer you to download a complete presentation on bamboo. Technical recommendations on how to work bamboo fibers can be obtained only by customers who bought our products.
Bamboo Identification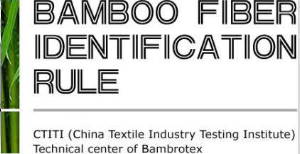 There is now a laboratory recommendation on how to determine that bamboo yarns and fibers are really made from bamboo and not from simple viscose. For more details you may download our provisionary PDF document