Rhovyl Laine


Rhovyl chlorofiber blended with wool
Types of Rhovyl fibers


PROPERTIES
The performance of Rhovyl® fibers (thermal insulation, wicking of moisture, flame retardancy, resistance to chemical products, atmospheric and biological resistance) combined with those of wool guarantee a perfect insulation against cold. Rhovyl'Laine® combines warmth with softness and provides a dry skin in every circumstances.
Besides, products made of this fiber which does not felt, are machine washable, dry quickly and need no ironing
APPLICATIONS
Rhovyl'Laine® fibre is used in clothing (sweaters, underwear, lingerie and socks).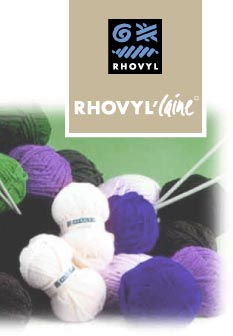 Rhovyl chlorofibers for filtration