Monofilament yarns in polyamide (nylon), polyester and polypropylene from Filva Varese


Monofilaments for textile and technical weaving applications, for sewing and for fishing line

Synthetic monofilament production
Over 30 years of intense work in the labs and by the specially assigned technical development personnel, who combined new and sophisticated spinning methods with field tests, is bearing now its fruits with a wider range of production.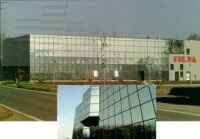 Innovative development work has enabled FIL.VA to steadily grow. Its production is no longer confined to national boundaries but stretch overseas. Today's market recognition is due to the technical reliability of the products but also to the professional quality of the people that contribute to the manufacturing process.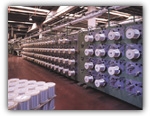 FIL.VA continues to improve the products and to invest in research and development of new and more advanced spinning techniques.
FIL.VA is ISO 9002 certified
FIL.VA Products have received Oeko-Tex Certificate