Innovative conductivity solutions to boost your textile and industrial product's performance


Solving conductivity issues in textile products with speciality yarns, monofilaments and fibers
There are occasions where the quality of your newly created product could get a real boost and advantage over your competitors if this product had the capability to lead away electrostatic charges. This ability would solve a lot of static charges problems and does allow you to design innovative new solutions to the ever changing market demands.
Synthetic conductive
staple fibers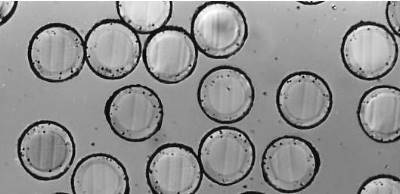 Polyester based staple fibers

The P

ET based products are composed of polyester fiber with a layer of conductive material firmly fused into the outer skin of the fibre.

Silver coated SHIELDEX® Fibers:

Silver coated Nylon for permanent anti-static performance in carpets, non wovens, felts, woven and knitted fabrics etc. SHIELDEX® Fibers can be mixed with all natural and synthetic fibers by means of twisting, intimate spinning mixes and non-wovens. The program consists of:
| | | |
| --- | --- | --- |
| SHIELDEX® count | cut length mm | resulting count |
| dtex 1.5 | 40 mm | dtex 1.8 |
| dtex 3.3 | 40 mm | dtex 3.8 |
| dtex 4.3 | 40 mm | dtex 4.8 |
| dtex 7.0 | 70 mm, 120 mm | dtex 8.0 |
| dtex 10.0 | 70 mm, 120 mm | dtex 12.0 |
| dtex 22.0 | 70 mm, 120 mm | dtex 23.0 |
Mixing these fibers with other materials will result in light colors adopting a "chiné" effect.
This effect is an excellent marketing argument to 'prove' that it contains these fibers and that the product is antistatic / conductive
To see the effect better please click on fabric sample on the left.
Resistance
Our partner

's fibers have been subject to series of tests reproducing real conditions of use with acceleration effect. They keep their original conductivity after several years under normal conditions of humidity and temperature. Light has no effect on this behavior at all. Moreover, physical (abrasion, elongation) or chemical treatments (dyeing, washing, dry cleaning) do not affect the properties.

Polyester based

staple fibers

Epitropic fibre consists of carbon particles embedded in the surface of polyester fibre. When blended with regular fibres, it confers static conductivity to textile fabrics – usually, although not exclusively, manufactured using non-woven technology.
Surface view of
Epitropic Fibers
Cross sectional view of
Epitropic Fibers
Swicofil is your partner to help you improving your textile and industrial textile product performance, to find new solutions for existing products, to explore new product design possibilities.

Long term experience in the field of synthetic and natural yarns and fibers enables us to guide you in the right direction. Knowing well the properties and performance of all the yarns and fibers and after many years of excellent contacts with the synthetic and natural fiber producers we are confident to be able to assist you.

.