Ultra fine metal wires (copper, brass, aluminum) for innovative conductivity and shielding solutions to boost your textile and industrial product's performance


Solving conductivity issues in textile products with fine metallic wires
There are occasions where the quality of your newly created product could get a real boost and advantage over your competitors if this product had the capability to lead away electrostatic charges or to shield from electro magnetic fields. This ability would solve a lot of static charges problems and does allow you to design innovative new solutions to the ever changing market demands.
Fine metallic wire
Whatever your production process, your equipment, the strains they represent, we are able to offer you the adapted solution to implement its antistatic and shielding function.
Our supplier partner produces the most complete range of fine metallic wires (monofilament) for textile applications. .
Technical applications
Our textile wire can be used directly in weaving, knitting, braiding doubling and spinning as well as already processed in yarns. The possible variations of fabrics by combining colours, diameters and metals with traditional textile materials allow you fantastic and innovative applications.
In today's world people are increasingly concerned about the effects of electro-smog. Fabrics containing our textile wires offer an excellent protection against electromagnetic radiation. With these fine wires high tech solutions in the product design and product performance can be achieved.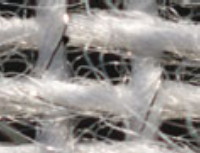 ---
Fashion applications
Fashionable! Our fine wires offer brilliant perspectives to fashion designers. If you are looking for new, surprising fabric variations our textile wires offer unlimited creativity in the world of fashion such as fabric creations with metal or creasing effects. We look forward to supporting you with our experience for your innovations. The strength of our fine metal wires is that our manufacturing partner is the world leader in coated fine wires as well as in colored fine wires.
EFFECTS
Color

Sheen

Creasing effect

Metal effect

Rigidity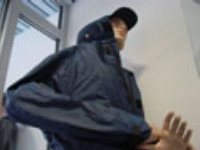 ---
Metals
Various material properties can be used to produce certain effects: strength, elongation, hardness and density influence the rebound and creasing effects, rigidity, suppleness and weight of the textile fibres or the fabric.
Typical mechanical values of copper (Cu), brass (Ms), silver plated copper (CuAg), silver plated brass (MsAg), aluminum (Al) and copper clad aluminum (CCA) are shown here below:
Metal

Density
[kg/dm3]

Breaking strength
[N/mm2] approx.
from to

Elongation
[%]
from to

Cu and CuAg
8.9
260 320
10 35
Ms and MsAg
8.5
410 590
10 30
Al
2.7
120 180
5 25
CCA
3.3
180 220
5 15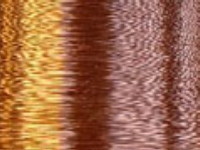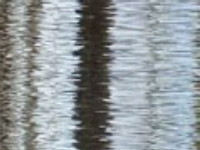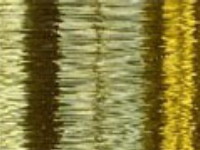 ---
Colors
All possible colours can be offered by specifying the RAL colour chart number or by supplying us your color samples.
Our supplier partner has measurement equipment that allows colour values to be saved in digital form. The reproducibility of our specific colors is therefore guaranteed at all times.
The color of the base metal can be retained with a transparent coating.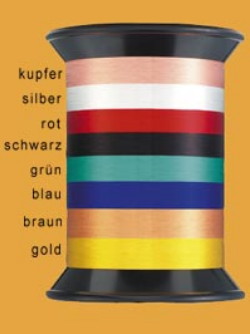 ---
Supply spools
Spool type
d1
[mm]
d4
[mm]
l1
[mm]
Approx. nom. filling weight [kg]
Wire diameter range [mm]

79/45

80

16

100

0.7

0.020 - 0.030

124/45R

125

16

125

2.5

0.025 - 0.063

159/45R

160

22

160

6.0

0.040 - 0.080

199/45R

200

22

200

11.0

0.050 - 0.080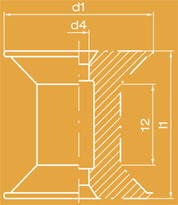 ---
Available diameters/fineness
Nominal diameter of the metal [mm]
Outside diameter
[mm] 1)
Nm
[m/g]
dtex
[g/10'000m]
approx. 2)
0.020
0.021 - 0.030
323
31
0.025
0.026 - 0.038
205
49
0.027
0.028 - 0.041
178
56
0.030
0.031 - 0.046
143
70
0.036
0.038 - 0.054
100
100
0.040
0.042 - 0.059
81
123
0.050
0.053 - 0.072
52
192
0.063
0.066 - 0.089
33
303
0.071
0.075 - 0.097
26
385
0.080
0.084 - 0.109
21
476
1) May differ depending on colour and colour intensity.
2) Depending on outside diameter
---
Type of wires
TW-O
TW-A
TW-B
TW-C
TW-D
Characteristics
Bare wire
without protective coating
Wire with limited mechanical and chemical resistance, wide range of colour variations
Wire with limited mechanical and chemical resistance, wide range of colour variations
Wire with high mechanical and chemical resistance, wide range of colour variations
Wire with very high mechanical and chemical resistance
Colors
Metal colors
Standard colors, special colors on request
Standard colors, special colors on request
Standard colors, special colors on request
Standard colors, some additional colors on request

Main applications in





for



Weaving/warp
knitting,
embroidery,
twisting,
spinning, knitting

decoration fabrics, technical textiles "TECHTEX"

Weaving/warp
knitting,
embroidery,
twisting, spinning, knitting

decoration fabrics
Weaving/warp knitting, embroidery, twisting, spinning, knitting

decoration fabrics
Weaving/warp
knitting, embroidery, twisting, spinning, knitting

fashion, technical textiles "TECHTEX" with high value, decoration fabrics
Weaving/warp knitting, embroidery, twisting, spinning, knitting

fashion, technical textiles "TECHTEX" with high value, decoration fabrics