cleaning towel



bioactive

hygienic

ceramic

filament

energy
swicowish

Antibacteria cleaning towels. Wellbeing from pure silver

Circular knitted, micro matrix double-sided pile cleaning towel
73/25/2% PET/PA6/CLY bioactive with lasered customer logo, taped overlock seam, 340 g/m˛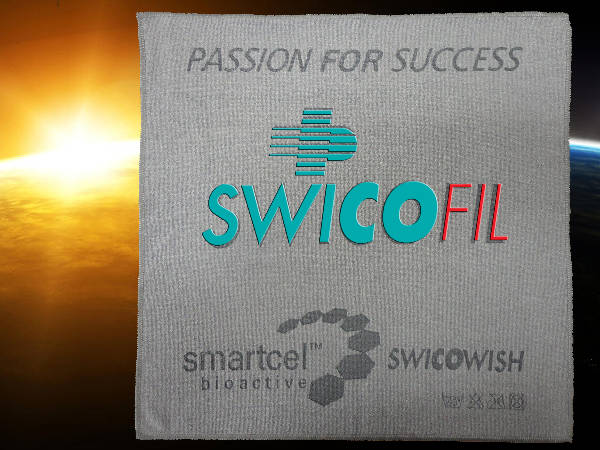 is a highly efficient universal fine micro fiber multi purpose cleaning towel.
The unique and patented fabric composition guarantees:
highest absorbance of dirt particles from most surfaces
perfect cleaning performance
antibacteria during lifetime of towel - no odor
ideal to to remove dried crusts from metals without scratching

How to use

?
Rinse the towel before and after using in clear water. This helps to develop the ideal anti-bacterial performance and to maintain these characteristics in the long run. The wrung out towel cleans most surfaces in a streakless way.
Can be washed in the washing machine up to 60°C and does not need any softeners - please keep chlorine and bleach away from

. There is no need for tumblering.
The towel can be used on all flat surfaces in the kitchen, bathroom, living room etc - it is also ideal for chrome on motor bikes, music instruments or in institutional areas such as hotels, canteens, schools, hospitals etc.
What can

do?
antibacterial (99% less germs and bacteria)
odor-free (no unpleasant odors even after days in use)
bioactive (natural effectiveness with no chemical substances)
high absorbency
washable (effectiveness even after many wash cycles)
fuzz-free and non-deformable
streak-free cleaning thanks to millions of microfibers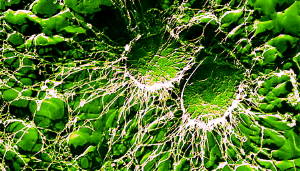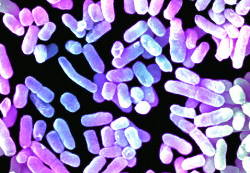 How does

work?
with silver ions
which affect metabolism of bacteria and prevent their reproduction
are imbedded in cellulose fiber and released continuously over a long period of time
no odor
surface is confectioned towels is engraved by laser which enables scratch-free removal of crusts
micro fibers for streak-free cleaning

- tested quality
the bioactive fibers inside the towel
- are tested for optimal performance by
independent testing institutes like Hohenstein, Fresenius,
Klinikum Jena, OMPG etc
- is approved by Oekotex
test results of the towel as per below certificates (please click on image below to download relevant PDF file)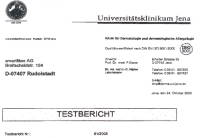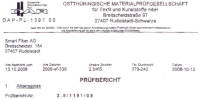 Anti bacteria test Jena Silver ion content OMPG

- is available as
32 x 32 cm towel - with lasered customer logo, taped overlock seam
40 x 40 cm towel - with lasered customer logo, taped overlock seam
rolls of 210 cm width, abt. 40 m/roll ready for confectioning at customers premises
for sales in bulk to
- distributors
- chain stores
- direct marketing organizations
- TV sales channels
- multi level marketing organizations.
customer branding by laser engraving
the ideal company handout gift
We are not selling to the single customers nor to small retailer shops.
If you are interested in becoming the distributor in your country please let us know through our inquiry form
Our innovative ideas become your everyday products
---
---
The antibacterial effect of silver was already familiar many generations before us. Our ancestors used this property in everyday life, for example when they tossed a silver coin into milk or water to preserve their freshness for longer. These bactericidal properties of silver are also exploited by bioactive – albeit on the basis of highly competent scientific testing.
By integrating finely ground ion exchangers, large quantities of silver can be bonded into the bioactive functional fibers. These textile fibers can be used wherever lasting hygienic properties are required or the prevention of infection is necessary.
The high charging capacity and uniform distribution ensure extremely high efficiency. The silver content can be adapted precisely to each specific application, thereby permitting exact cost management. bioactive therefore provides high efficiency in its antibacterial effect – even after more than 80 industrial washing cycles.
The antibacterial action has been certified by independent laboratories: dermatological tests by ProDerm of Hamburg have confirmed its excellent compatibility with skin and fabrics, satisfying the requirements of EN ISO 10993. bioactive has also been included in the list of bioactive substances accepted by Eco-Tex and has been awarded the Eco-Tex 100 Certificate.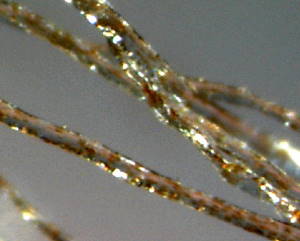 ---
discover the world of intelligent fibers.