Bluemagicball® bioactive


Bluemagicball®

Antibacteria for your laundry.
Wellbeing from pure silver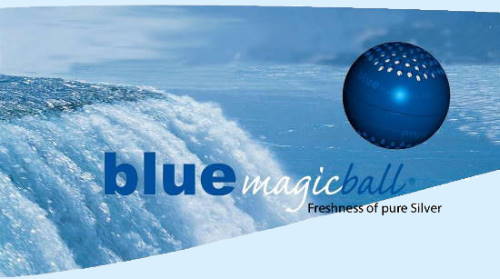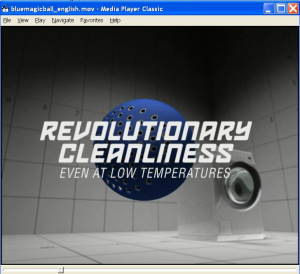 please click on above image for English version of film presentation -
For other versions please click below:
Italian
French
German
Turkish
Spanish
Russian
For a well explaining recent film on German TV MDR please click on this Shockwave film http://www.swicofil.com/suppliers/smartfiber/mdr_englisch.swf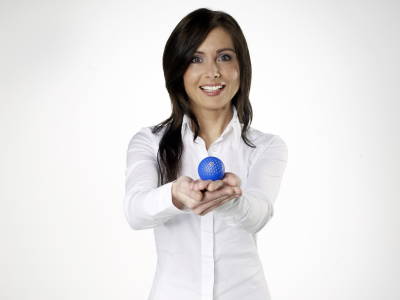 What can bluemagicball® do?
antibacterial (reduces germs and bacteria)
inhibits odors (prevents body-odors on worn laundry)
bioactive (naturally effective without chemicals, ionizes
clothing up to 10 weeks)
effective, 160 wash cycles at 0° to 95° Celsius
How does bluemagicball® function?
silver ions are continuously released while washing
affects the bacteria's metabolism and prevents their reproduction
laundry is impregnated with silver ions (no unpleasant body-odor)
bluemagicball® - tested quality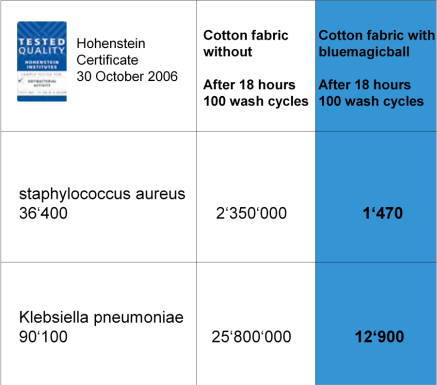 A new test will be done in Sept. 07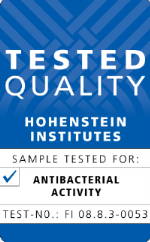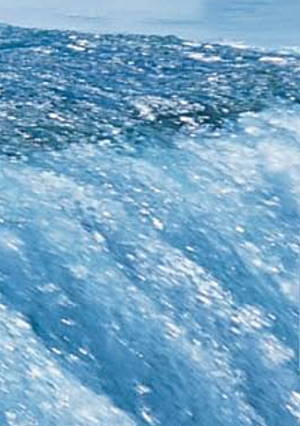 bluemagicball®
- Costs and savings at 160 washing cycles -
Since clothing can be worn longer, it needs to be washed less often. Thus:
- lower energy and water costs
- more free time
- textiles are preserved, their life extended
- less wash cycles preserve washing machine and extend its
durability.

Older washing machines use up to twice as much energy as indicated on the charts. Use of bluemagicball can save you additional costs.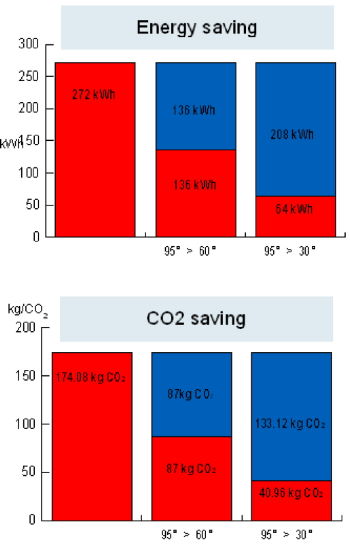 The charts are based upon the following data:
Washing machine of newest generation > 2005, energy label A
5 kg drum, 95° C washing program (1.7 kWh),
60° C (0.85 kWh) or 30° C (0.40 kWh)
CO2 impact has been calculated on the basis of a gas power plant (0.64 kg CO2 per kWh)
bluemagicball® is now available
blister packing
for sales in bulk only (2'520 pieces per order = 1 pallet or multiples) to
- distributors
- chain stores
- direct marketing organizations
- TV sales channels
- multi level marketing organizations.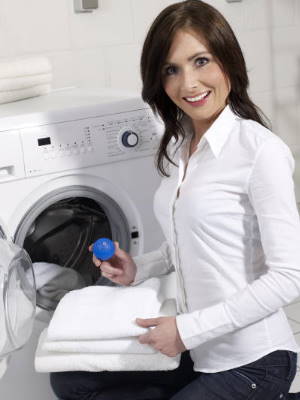 NEW
bluemagicball is now also available in a reduced capacity version, namely in an 80 guaranteed wash cycles version. This version is presented in a retail box of 12 as per below picture: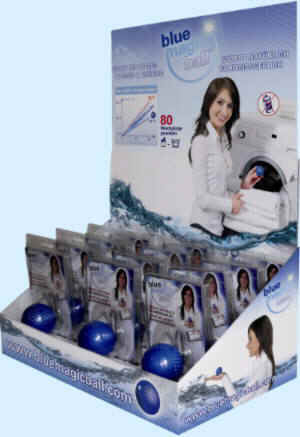 Often we are asked about silver and environment. Please find here below some relevant information:
The recycling of silver in nature
Have you ever wondered why silver is only recently being used in cleaning towels?
Bluemagicball is the first environmentally friendly dosage system for silver ions worldwide. Your laundry voluntarily absorbs minute pieces of silver ions from the water running through the machine. These silver ions perform their task invisibly but very effectively and stop odor bacteria on the laundry.
However, the dosage is essential. An excessive amount of silver ions exhaust every silver depot after only a few washing cycles, thus soluble silver salts cannot be used. The bluemagicball has been adapted to the domestic needs in years of intensive research. It is a complex dosage system with an inbuilt mechanism to avoid too high as well as too low a dosage. But what is so environmentally friendly about this? We only use as many silver ions as necessary for the laundry and traces of silver ions in waste water will be removed by a natural effect in the sewage system. Every sewer pipe contains hydrogen sulphide and this compound combs every silver ion out of the waste water. If you compare the effect with a library of 4000 volumes, only one single letter would remain out of all the letters filling the novels and poetry books.
Nature thus recovers its treasures, as silver is only borrowed by us. Either as gleaming metal or as shiny light salt crystals it unfolds its unique and well sought for qualities, only for being covered by nature with a dull black layer a short while later. The circle closes quietly and unnoticed, as this substance is entirely without any effect on all kinds of bacteria, animals or plants. The silver sulphide retakes its place in nature and silently and inconspicuously keeps waiting for its next appearance as gleaming metal or shiny light salt crystals.
---
bluemagicsnake®

This is the "bluemagicball" solution for institutional laundries and cleaners where big washing machines are used.

Please note that it is not an official product of Smartfiber but of one of the customers - Swicofil however is able to provide you bluemagicsnakes.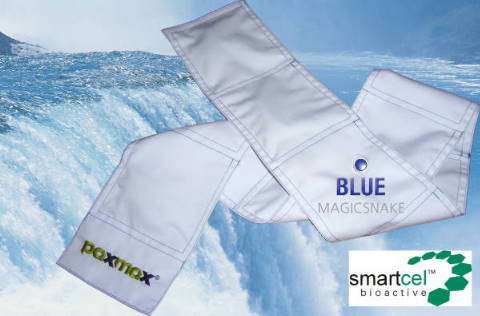 If you are interested in becoming the distributor in your country please let us know through our inquiry form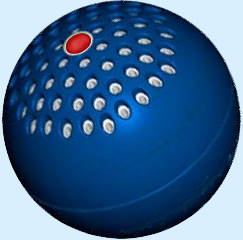 Our innovative ideas become your everyday products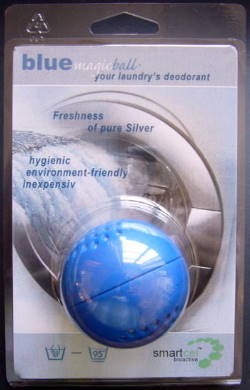 We are not selling to the single customers nor to small retailer shops.
Australian inquiries please send to our exclusive partner:
Sleeptex Pty Ltd
Unit 3, 14 Suffolk Road
Surrey Hills
VICTORIA 3127 Australia
Phone numbers: ( 03) 9808 1288 or mobile 0417 866 088
---
A PDF presentation file on bluemagicball can be downloaded here
The antibacterial effect of silver was already familiar many generations before us. Our ancestors used this property in everyday life, for example when they tossed a silver coin into milk or water to preserve their freshness for longer. These bactericidal properties of silver are also exploited by smartcel bioactive – albeit on the basis of highly competent scientific testing.
---
discover the world of intelligent fibers.