Applications for VitasheetGroup Esbjerg monofilaments



Esmofil high density (HDPE) and high tenacity (GRET) polyethylene monofilament yarns
Esmofil HDPE end uses
Our monofilaments in HDPE and PP are used in the following applications
artificial grass

bird nettings

composite reinforcement

Condufil for big bags

elastic food nettings

fencing tapes and ropes

outdoor furniture

reinforced foil

silage protection

swimming pool covers

tensioning braids

tow rope

fish, swim and dive lines

Sport, leisure & horticulture nets

Wind, snow and sun shields

wrapping for drainage
For more detailed information on a specific end use and the products applied please click on the relevant yellow field above
Quality policy of VitasheetGroup Esbjerg
The quality control system of VitasheetGroup Esbjerg is certified in our quality and environmental control system, with focus on profitability and preventive activities.
The quality control system of VitasheetGroup Esbjerg complies with the international quality standard DS/EN ISO 9001:2000.
VitasheetGroup Esbjerg is committed as follows:
We will fulfill the demands from authorities and customers. If there are standard specifications or demands on the product we have to fulfill these demands.

Together with the customer we will specify relevant demands, needs and expectations in advance. We have to write this down in our product and customer specification system, and this is then the binding documentation of the organization. (purchase, production, packaging, stock and dispatch department).

We will cooperate with suppliers who comply with our demands on delivery time , quality and price level. Furthermore we need the suppliers to give us the necessary documentation and technical service and we also expect them to continuously develop their products.

We will secure the necessary resources and continuous improvements by having an up-to-date quality system, which also enables us to document both the quality level and the developments. Furthermore action plans are carried out for the activities which are necessary to ensure improvements in the company.

We will inform all the employees of the quality system and policies of the company.

Through education and training we want to improve the quality consciousness of the employees and at the same time make sure, that the quality policy has been perceived by everybody in the organization.

Through a close cooperation between management and quality department we make efforts to reach the quality objectives.

Through a systematic effort we want to maintain and strengthen the reputation and stop unnecessary costs. We have to pay attention to the process and the capability of the equipment and the goal is 0-mistakes.

At least twice a year we have a special meeting: Management evaluation. The purpose of this meeting is to discuss the need for changes in policies and the future goals. Furthermore we give an estimation of the suitability of the quality system, and we discuss the possible changes or adjustments in the system.
---
Please follow this link for a bigger picture of our standard shades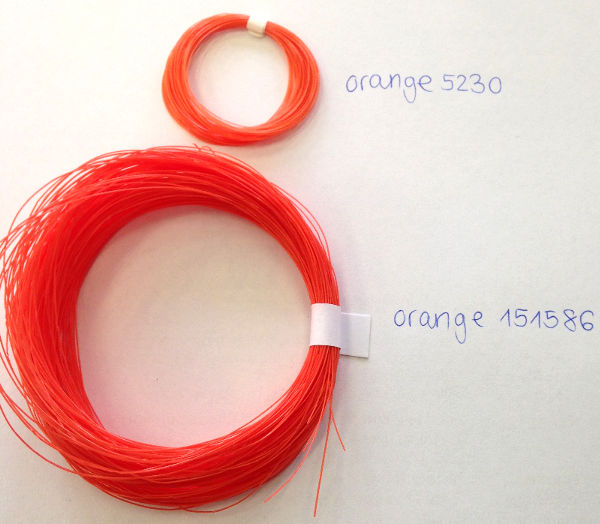 comparison of old and new orange color
Please consult our product list here

For UV exposure map of the world please click on this picture