Fencing tapes and ropes produced from VitasheetGroup Esbjerg polyethylene monofilaments



Esmofil high density (HDPE) polyethylene monofilament yarns for fence tapes and ropes
Fencing tapes and ropes
Main counts:

High density polyethylene (HDPE) monofilament

br.rd Ø 0.20 mm to 0.80 mm

0.33 / 0.38 / 0.40 / 0.50 mm are the most popular counts


Applications:

Weaving (warp and weft)


Advantages:

no problem in hot climate – good UV resistance

excellent tensile strength

unaffected by wet or dry conditions

attractive in appearance

14 standard colors – any color is possible

easy to care and hand

it is perfect in fast drying in comparison to natural yarns and fibers

Info:

Horses, cows etc. respect the fence. The advantages of the tapes are: secure, decorative, moveable and permanent. Tapes are enabling to load animal without any problems.

Another big benefit of the tapes and ropes is protecting animals from hazards and to separate horses, cows and other animals!

Please follow this link for a bigger picture of our standard shades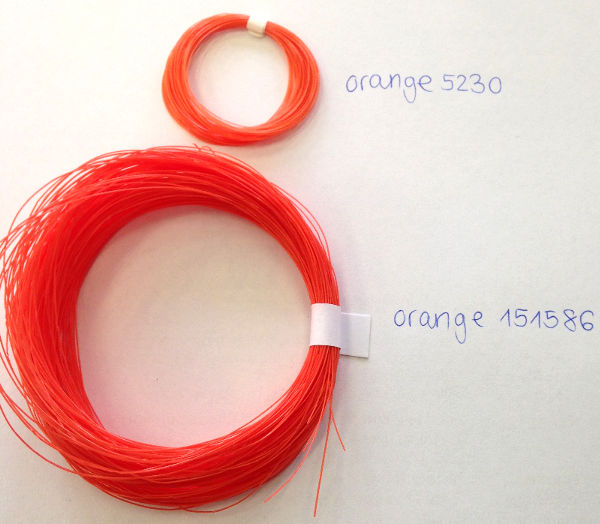 comparison of old and new orange color
Please consult our product list here

For UV exposure map of the world please click on this picture