Textile metallization


Swicofil is targeting also metallized yarn and fiber products markets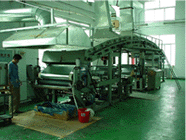 Metallized products, produced by deposition of metals, are finding new applications in electrical conductivity, protection and decoration.
Precious metals have had a long history in textile decorations. The incorporation of metal into textiles dates back to the Egyptian era, when it was used primarily for decoration. Gold and silver were used for decoration the textiles of kings, leaders and nobilities. The modern era of metallic textiles started in the 1930s with fabric coated with gold and silver. Since then, technology advances in materials science have brought a new look to metallic fabrics. With its unique appearance and texture, metallic textiles are now widely applied in both clothing and interior decoration. Modern incorporation of metallic materials into textiles can be classified into two basic categories - metal material application and textile metallization.
Metal material application attaches metallic materials, such as metal threads, metallic foils, sheet metals, directly onto fabrics to achieve glistening effects. Textile metallization, on the other hand, deposits metallic particles on textile surfaces, creating metallic-coated fabrics. In this page we do focus on textile metallization because the basic textile materials are retained with its characteristics of comfort and protection, and hence is more versatile.
Textile metallization processing technology: Metallizing techniques are employed to place metals on substrate surfaces for aesthetic or protective purposes. Although metallized processing technology is new to textile design field, it has a great potential for application to garments for both functional and decorative effects. In recent years, four types of metallized processing technologies have been applied to textiles:
vacuum deposition

ion plating

electroplating and

electroless plating
Vacuum deposition
Also known as vacuum metallization, vacuum deposition is a process whereby material from a thermal vaporization source reaches the substrate without collision with gas molecules in the space between the source and substrate. It is carried out by evaporation of metal materials with heat and the condensing of metallic vapors onto the substrate surface in vacuo. By using vacuum deposition, the materials to be vaporized can be solids in any form and purity.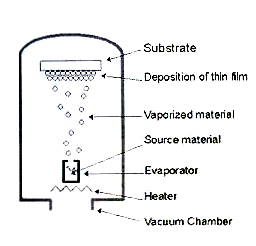 Vacuum deposition
Ion plating
Ion plating is a physical vapor deposition technique to produce metal coating by the adhesion of evaporated metal particles onto substrate surface. Substrates to be coated are located in an inert gas with metal materials by the application of heating and low-velocity arc in order to evaporate the molecules of metal materials. The metal coating is the generated by the bombardment of accelerated ionized metal particles on the substrate surface. This technology has higher density and stronger adhesion when compared to vacuum deposition.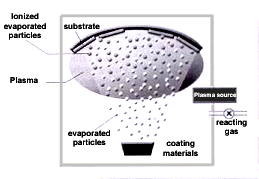 Ion plating
Electroplating
Also referred as electro-deposition, electroplating coats electrically conductive textile materials with a layer of metal particles by means of electrical current. It produces a thick, stiff and heavy coat of metal on textiles. Metals like alloy, cadmium, chromium, copper, gold, iron, nickel, silver and zinc can be plated on fabric surfaces with this technology. The electroplating process is per- formed in an electrolytic cell which contains an electro- lyte and two electrodes.
Anode (positive electrolyte) is coating metal, while cathode (negative electrolyte) is the part to be coated. Under low-voltage current, ions existed in the electrolyte approach to the cathode and deposit on it.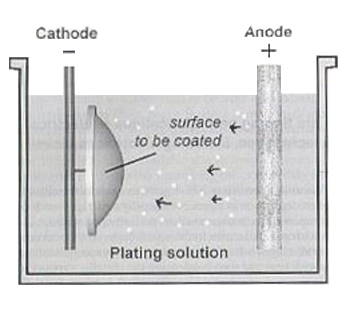 Electroplating
Electroless plating
Also known as chemical or auto-catalytic plating, electroless plating is a non-galvanic type of plating method that involves several simultaneous chemical reactions in an aqueous solution occurring without the use of external electric current. The chemical reaction is accomplished when hydrogen is released by a reducing agent, normally sodium hypophosphite, and is oxidized to produce a negative charge on the surface of the substrate.
This autocatalytic deposition method enables metal coating of non-conductive textile materials which can be used for precision work in conventional manufacturing. Unlike electroplating, the absence of electric field contributes to a uniform plating thickness. Electroless plating can be performed by two different processes, autocatalytic plating and ion exchange plating. Auto- catalytic plating is mostly applied to nickel, copper and alloys, while ion exchange plating is used for tin plating of copper and aluminum. Electroless nickel plating is one of the most common used electroless plating methods.
Electroless nickel plating
Electroless nickel plating is a popular method of coating non-conductive substrates with nickel without the involvement of electricity. It is an autocatalytic chemical reduction method which produces so-called autocatalytic plating. In this chemical plating method, the metallic ions are reduced to metal only on a specific surface, provided that catalysts are present there before the beginning of reaction. The autocatalytic nature of the process indicates that the plating is continued as long as the substrate is immersed in the plating bath, providing the unique feature of unlimited nickel-film thickness without applying a current to the substrate.
This technology is developed for plating the non- conductors to provide precious work in manufacturing. It is widely used in engineering sectors of different industries including machine frames, base plates, fixtures and some machine parts with metal-to-metal wear applications. However, the metallization of polymer materials by electroless nickel plating has attracted attention over the last few years. Electroless nickel plating on textile materials provides functions like antistatic, electrical conductivity and brilliant decorative effect. Owing to its wide range of technological applications, electroless nickel plating has great potential in textile industries. Electroless nickel plating is a series of steps used to achieve mental coating, which involves different concentrated liquids. The compound of concentrates including nickel salt, various complexing agents, buffering agents and stabilizers, comprises the nickel sulphate plating bath. The aqueous solution in the plating bath contains hypophosphite to coat the substrate surface by the reaction of reducing nickel ions to nickel metal
NiSo4 + NaH2PO2 + H2 O

heat
catalyst

Ni Plating +NaHPO3 + H2SO4
Electroless nickel plating
There are three types of electroless nickel plating, including
nickel-phosphorus

nickel-boron and

poly alloys
while the first one is the most widely used method in electroless nickel plating. The non-conductive substrates to be coated are submerged in the nickel plating bath and deposited by the catalytic reduction of nickel ions with sodium hypophosphite. In the aqueous nickel solution, chemical redox reaction occurs between the combination of nickel ions and reducing agent which generates nickel deposition.
Electroless nickel plating involves three chemical steps
sensitization

activation and

deposition
These three successive actions comprise all chemical reactions required in electroless nickel plating. The first two actions, i.e. sensitization and activation, catalyze the non-conductive substrate to serve as catalyst, while the last action, i.e. deposition, deposits the nickel ion on the substrate surface.
In the stage of sensitization, non-conductive substrate absorbed the Sn2+ ions from the stannous solution. In the stage of activation, nucleation effect is performed on the sensitized substrate in the acid palladium chloride solution , i.e. nucleate solution, where the sensitized substrate carries stannous (Sn2+) ions and reacts with palladium (Pb2+) ions. The divalent tin on substrate surface is eliminated due to the fact that the sensitized tin on substrate surface reacts with the palladium salt in the activation solution. The image below clearly illustrates that the stannous chloride layers envelope the palladium metal clusters, which is lifted up on substrate surface.
Sn2+ + Pb2+ à Sn4+ + Pb
nucleation effect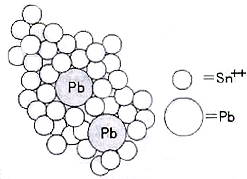 palladium cluster enveloped by stannous chloride layer
In the deposition stage, nickel sulphate (metal salt), sodium hypophosphite (reducing agent) and stabilizer in strong alkaline comprise a complex nickel plating bath. The autocatalytic reaction between the nickel ions and reducing agent in the nickel plating solutions results in electroless nickel plating as demonstrated in Fig. 7. After this stage, nickel particles are adhered on the substrate surface.
Ni+2 + (H2PO2) - + H2O à Hi + HPO3-2 + 3H+
(H2PO2)- + H à P + H2O + OH
(H2PO2)- + H2O à H+ + HPO3-2 + H2
Reaction of deposition stage
Electroless nickel plating is now finding a variety of different applications in several areas due to its extensive function in very wide aspects with numerous benefits like providing light or RF reflectivity, electrical conductivity and decoration. The electroless nickel plating can be applied in the following areas of the textile industry.
Military applications
Electroless nickel-plated fabrics can be used in military application by allowing the camouflage t be more breathable and adaptable to different climates with lightweight.

Decorative wall coverings
Fabrics with electroless nickel plating are lightweight and more breathable. It can also resist the microbial attacks, which is good for application to wall coverings.

Building and construction
Radiant barriers can effectively reduce heat build-up within buildings. Barrier curtain with electroless nickel plating is breathable and does not create moist environment for mildew to grow.

EMI/RFI shielding application
The use of electroless nickel-plated fabrics in shielding against electromagnetic interference (EMI) and radio frequency interference (RFI) has gained importance over the past few years.

Textile fabric design
Below image demonstrates the simulations of metal wire mesh fence by using electroless nickel-plated polyester mesh fabric. The colour of polyester mesh fabric after electroless nickel plating was effectively changed to metallic colour with gleaming effect.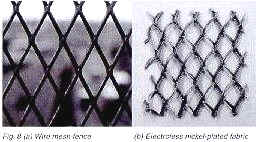 Wire mesh fence Electroless nickel-plated fabric