Anti-odor and anti-bacterial socks with bioactive


Anti-odor and anti-bacteria socks ...

.... for healthy feet.
Wellbeing from pure silver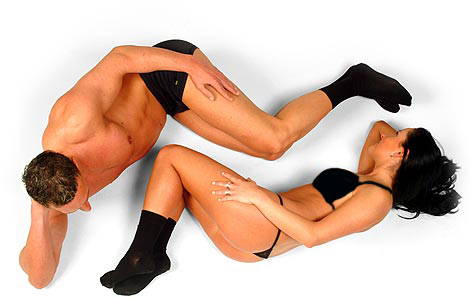 bioactive fibers are already used in the production of socks with the result that socks containing these efficient bioactive fibers will cure smelly feet. Smelly feet are the result of bacteria populating ones feet. bioactive fibers will not allow bacteria to grow and consequently your feet will never have a bad smell again.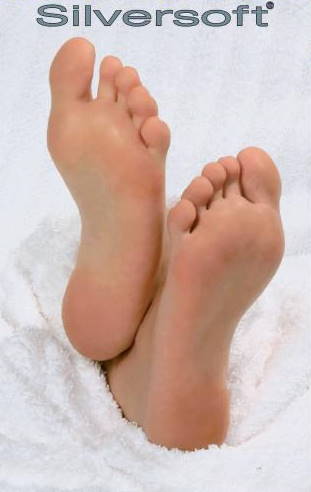 Silver is invisibly embedded in the yarn of the socks. When wearing the sock the dynamic exchange of substances between fibers and skin is activated by the moisture of the skin. The exchange of silver ions has the desired antibacterial effect. It controls odor-causing bacteria and prevents unpleasant smells.
Even after being washed many times the socks retain their specific qualities. Best wearing comfort, high functionality and a perfect visual effect is guaranteed.
Sock producers already offering socks containing bioactive fibers
| | |
| --- | --- |
| | the well being feeling socks collection with anti-bacteria property |
| | Odorless: by the means of the anti-microbial performance odor creating bacteria are killed. The silver in the fiber supports a fast healing of wounds. |
| | |
| | |
Socks containing bioactive fibers do solve your problems with smelly feet
We do sell in bulk only - a pallet load is the minimum
If you are able to purchase pallet loads or know a distributing chain who is interested to carry socks which contain bioactive fibers please let us know.
Possible sizes in black and beige
35 – 37 normally available
38 – 40 normally available
41 – 43 normally available
44 – 46 normally available
47 – 48 only on specific orders
The antibacterial effect of silver was already familiar many generations before us. Our ancestors used this property in everyday life, for example when they tossed a silver coin into milk or water to preserve their freshness for longer. These bactericidal properties of silver are also exploited by bioactive – albeit on the basis of highly competent scientific testing.
By integrating finely ground ion exchangers, large quantities of silver can be bonded into the bioactive functional fibers. These textile fibers can be used wherever lasting hygienic properties are required or the prevention of infection is necessary.
The high charging capacity and uniform distribution ensure extremely high efficiency. The silver content can be adapted precisely to each specific application, thereby permitting exact cost management. bioactive therefore provides high efficiency in its antibacterial effect – even after more than 80 industrial washing cycles.
The antibacterial action has been certified by independent laboratories: dermatological tests by ProDerm of Hamburg have confirmed its excellent compatibility with skin and fabrics, satisfying the requirements of EN ISO 10993. bioactive has also been included in the list of bioactive substances accepted by Eco-Tex and has been awarded the Eco-Tex 100 Certificate.