Flocking with cut flock from Europe


Cutflock for flocking fabrics, objects, yarns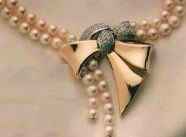 Look around you. The home you live in. The paper you write on. The car you drive. From the carpet you stand on to the chair you sit in, flock has become an integral part of everyone's daily life.
Today, flock fibers can be used in or on just about anything. From plastic or rubber, to fabric or paper, flock fibers offer endless possibilities. In traditional electrostatic flocked textiles, our fiber produces a velvet or suede-like surface that can be dyed, printed or embossed. Today's flocked fibers meet the toughest fashion and wear requirements of the apparel and upholstery industries. The use of flock will enable you to discover exciting new ways to improve your product. As a colorant fiber, flock can add a new look to molded plastic or paper. Used as a filler, rubber or plastic become stronger and more flexible.
Flock is a unique form of fiber that offers outstanding versatility. Flock is produced from almost any fiber, natural or synthetic (cotton, rayon, nylon, polyester, polypropylene, acrylic, aramid and more). Flock fibers can be soft or stiff. They can be thick or thin, short or long. And flock offers many other distinct advantages that allow you to beautify, to protect or strengthen your product.
Working with you, the customer, we have together with our supplier the expertise to explore new technical solutions that meet your product requirements and solve your product design problems. So together we can select the best fiber and finish for your application.
Applications of flock
Flock applications are manifold and highly technical. Besides the well known automotive applications such as window channels, ABC columns, glove compartments, trunks, door panels and the flocked textile fabrics and floor coverings we suggest a selection of applications which may be new to you:
bread forming

music notes holders

screwdriver handles

photo copiers

working platforms

security belt fixations

eyeglass cleaning fabric

dentist tolls

painting cushions

hall roofs (anti condensation sheets)

measuring tables

car window strings

cosmetic brushes

textile roller in fabric production process

toys flocking
The future of flock application is in following product lines:
any kind of heat protection

filter media

transport tapes

background in colour measuring devices
For more information on the flocking process please follow this link