POM TV UG Bergheim


Hi-Tech solutions from POM TV UG

A Technology Company
POM TV UG, situated near the city of Cologne, is a young technology company working in the fields of coating filaments, textiles and fabrics. Additionally SOLAFLON technology has been developed as a special fluoropolymer which gives advanced opportunities to new applications.
The "New International Bangkok Airport" (NBIA)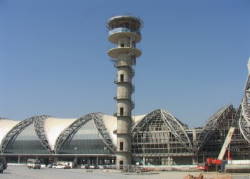 Late 2002 POM TV UG received a request to provide a technical solution to a delicate task. For years the industry has failed to solve the complex problem of combined requirements in a textile product (light, climate, acoustics, flame retardant) for the so called "Inner Layer" of the new Bangkok Airport.
Technically based on the new highly transparent fluoropolymer film - the SOLAFLON composite - developed by POM TV UG the solution was presented in less than 3 month and was supplied until now with more than 100.000 m2.
"SOLAFLON - Technology"
SOLAFLON now is available not only for POM TV UG textile products, but as a composite, as a liquid and as a spray for many industrial, maintenance and consumer applications.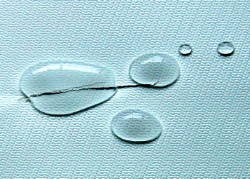 The Quality
Quality and quality-control are a "must" in modern industrial processing and products. POM TV UG as a technology company is committed to implement this also in custom-tailored developments at a very early stage together and in close cooperation with our customers.
This should lead to controls and improvements also to new, unique and advanced products for the manufacturing of TECHNOFIL and SOLAFLON products.
The Approach
The company has been founded by Professor G.K. Brück in August 2002. The founder has a broad experience especially in material science and in the fields of physics, optics and laser optics. Light, energy, colors and optical effects have become also to key elements of POM TV UG products and developments.
The company is located in Bergheim, a small town about 20 km from the center of Cologne. About half an hour drive from the airports of Cologne and Düsseldorf with direct connection to the highway A 61, the company finds any necessary logistical and technical support to serve its customers on the best level in this technology region.
Cooperation
As we offer new opportunities in TECHNOFIL filament coatings and in SOLAFLON coatings and technologies, we also offer opportunities to create new premium products or to improve existing products.
As we think our products are new and sometimes changing the follow up processing also, we are available to advise and consult in quick and effective implementations of these products and their technologies.
Every request to find out if and how to apply our technology and products to create new opportunities is welcome.
"Every journey starts with a first step."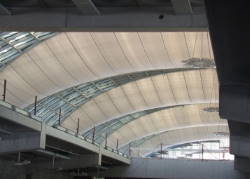 POM TV UG provides innovative solutions in the following fields:
As light, colors, optical effects and energetic issues are the main technology base of the POM TV UG company, the experience in these fields have a great influence in our product solutions. This matches to some exclusive material know how and allows us to present some unique products to the market.
Brand

Description

Solaflon liquid or spray

Solaflon is a PTFE - terpolymer with excellent features which is prepared by POM TV UG in such a way, that crystal clear and full transparent film coatings are possible.

for architectural textiles

for technical textiles

as technology transfer

for consumer applications

Nanoflon

Soladyne
One of our main objectives is to offer custom tailored products and solutions which can be easily applied to existing production processing.