Bosilun


Bosilun fiber (PET)

Swicofil is one of the specialist companies offering Bosilun fibers.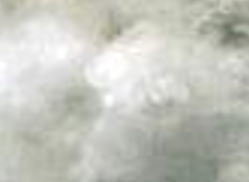 Bosilun fiber combines advantages of many kinds of chemical fiber. Many micro pores on the fiber surface provide a much better air permeability. With good affinity for skin, it can be used in garment fabrics, knitted products, carpets, blankets and artificial furs etc.
The feeling is just like acrylic, with an excellent luster. It is guaranteed for dyeing.
Bosilun has the following properties:
End uses:
Filling material for quilts

garments

pillow inner cushion

filling material for woolen yarns, toys, inner core

filling material for shoes, hats, sofa lining

materials for cotton spinning, wool spinning, blanket, non-woven fabrics, plush etc.
Program
Bosilun staple fiber, Bright
Specification
Cross
Usage
1.5 den / 38 mm
Popular
Round
For cotton spinning system
2.2 den / 88 mm
Round
For wool spinning system
2.5 den / 65 mm
Round
For wool spinning system
3.0 den / 65 mm
Popular
Round
For wool spinning system
3.0 den / 102 mm
Popular
Round
For carpet yarn, knitting yarn, artificial fur yarn, wool yarn.
3.5 den / 102 mm
Round
For carpet yarn, knitting yarn, artificial fur yarn, wool yarn.
4.0 den / 102 mm
Popular
Round
For knitting yarn
5.0 den / 102 mm
Round
For carpet yarn, knitting yarn
6.0 den / 51 mm
Popular
Round
For artificial fur yarn
6.0 den / 102 mm
Popular
Round
For carpet yarn
8.0 den / 102 mm
Popular
Round
For carpet yarn
10.0 den / 102 mm
Round
For carpet yarn
3.0 den / 65 mm
Flat
For carpet yarn
3.0 den / 102 mm
Flat
For carpet yarn