Technofil by Polymade


Kindly note that this product is no longer in the program of our supplier partner. Alternatives can be found.
Hi-Tech solutions with Technofil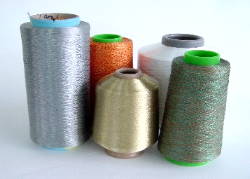 Bicolor- Night
Shine (after glow)
Metallic Look
UVA reactive
PU-Polyester or Glass
SOLAFLON-Polyester or Glass...
Technofil-Filaments are applied in several classical and modern fields:
Screens – and shades

Filter grids and filter fabrics

Wall coverings and curtains

Garden furniture

Shoe fabrics

Transport belts

Carpets

Automotive fabrics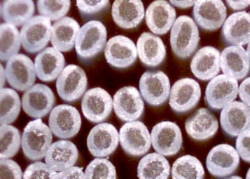 TECHNOFIL FILAMENTS are produced in three different ways and a wide variation of substrates and coating polymers are possible:
Extrusion yarns - "quasi-monofilaments"

Dip coated yarns - "textile appearance"

Combined system - "quasi-monofilaments" with center colour
As the majority of coated filaments in the market are on glass or polyester substrates but with PVC coatings, we offer a wide range of different thermoplastics and fluoropolymer for new yarn composites like PU or SOLAFLON.
Welcome to the world of new opportunities with Technofil